I always hated my name. Meron. I remember myself as a little child, sitting with my mother going through the book of names, looking for a "better" one. I must have been five years old. Maybe six.
I never found one, but also never made peace with mine. I obsessed about this for almost 20 years, until I accepted the fact that I'm unhappy with it. After all, there are worse things in the world than hating your own name, right?
During the last 90 days, I travelled more than 60,000km. I've been to Israel, Denmark, Australia, the U.S.A. and back. With such a non-global name like Meron, you can guess people had trouble pronouncing it correctly.
I got called Melon, Maron, Miron, Ron, Aaron, Mario and more. Most people would be bothered, but I was almost relieved. I never liked the sound of my name, and Melon was at least funny!
From the business point of view, I was taking a hit. Nothing I did or achieved had my clear signature. How can I brand something that I'm proud of, with a name I hate?
Things changed a month ago.
I was attending (together with 350 other people) the ePub conference in Los Angeles. I met a lot of people and repeated my name over and over again to the ever-changing faces.
Two things surprised me. First, the genuine effort that people made to learn how to pronounce my name correctly. The second surprise was Kamal.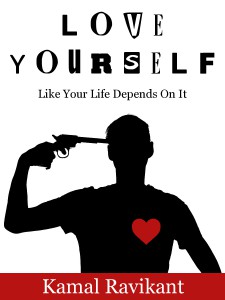 Kamal is the author of the Amazon bestseller Love Yourself Like Your Life Depends On It. The book became an amazing sensation after #1 Entrepreneurship-Guru Tim Ferriss recommended it – effectively shooting it up to the top of the charts.
Kamal is one of those people you can't help but notice. His kindness, charm and humbleness reminds me of Leonard Cohen. His smile shines from the inside out and his heart must be at least the size of a watermelon!
I was eager to share Kamal's amazing story with the readers of The Inspiring Innovation Magazine, so as soon as he went off-stage, I rushed towards and made a quick introduction.
"I'm sorry, I didn't get your name. Could you repeat that?" he asked.
As I repeated my name, his reaction caught me off-guard:
"Wow, I love Hebrew names!" he said with a big smile. "They always have such a deep meaning. Tell me yours!".
I was baffled. I never thought that anyone would care about my silly name! Its meaning never even bothered me, and I only found it out by chance less than a year ago.
"According to the Tractate," I told Kamal, "at the end of each year, the entire mankind stands in front of god, waiting for him to sentence them for the coming year. Like innocent sheep standing in front of their shepherd, humans helplessly face their creator. The Tractate describes this as 'standing like Merons' – hence my name."
"I LOVE it!". Kamal said, excited. We discussed the interview, exchanged details, and parted.
As the days went by, more and more introductions were made and consequently, less and less people could actually recall each other's names.
One of the days, I was walking the hall on the way to the conference room, when I stumbled upon Kamal. He saw me, smiled, and greeted; "Hey! The new-born!"
Was he mocking my young age? That didn't seem right! My face must have given away my confusion.
"Your name!" he explained. "The people! standing at the new year's eve, like innocent sheep!"
He was reminding me the meaning of my own name!
The morning after the conference ended, I was sitting at the hotel's lobby drinking coffee. Suddenly, the host of the event – Ryan Diess – passed by.
"Ryan!" I exclaimed. "This was terrific man! Thank you for putting this together!"
"Thanks!" he answered. "What was your name, again?"
I didn't even have the chance to open my mouth before someone else, standing behind Ryan, answered: "It's Meron. The new-borne" I smiled. That's some personal branding at work!
Realization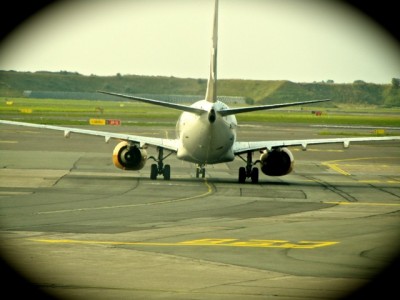 As we took off LAX, I took out my iPad and read Kamal's book. Since I used to have a very, very, VERY low self-esteem and self-confidence, Kamal's calling to love yourself hit me at a soft spot. Finishing the book, I realized that I will never truly love myself, until I'll learn to love my name as well.
I was looking back at the days of the conference. "If my name resonated with Kamal strongly enough that he remembered it – out of the hundreds of people he spoke to this weekend" – I thought, "there must be others out there that it will touch them too!"
In addition to this life altering realization, for the first time in my life, I had my personal branding. And it was me all along.
For this very reason, I will be soon moving this blog to MeronBareket.com. This blog, "Denting My Universe", has accomplished its goal within less than a year.
Kamal's book is short and clean of fluff: I started reading after takeoff and finished by the time beverages were served. Let me see any therapist that gets you similar results in such a short time! I urge you to read this book.
It made a dent in my universe, who knows what kind of dent it will put in yours?
Yours truly,
Meron Bareket