In this episode of the Inspiring Innovation podcast, a Startup Founder reveal his 4 minutes routine for generating immediate referrals and growing your business: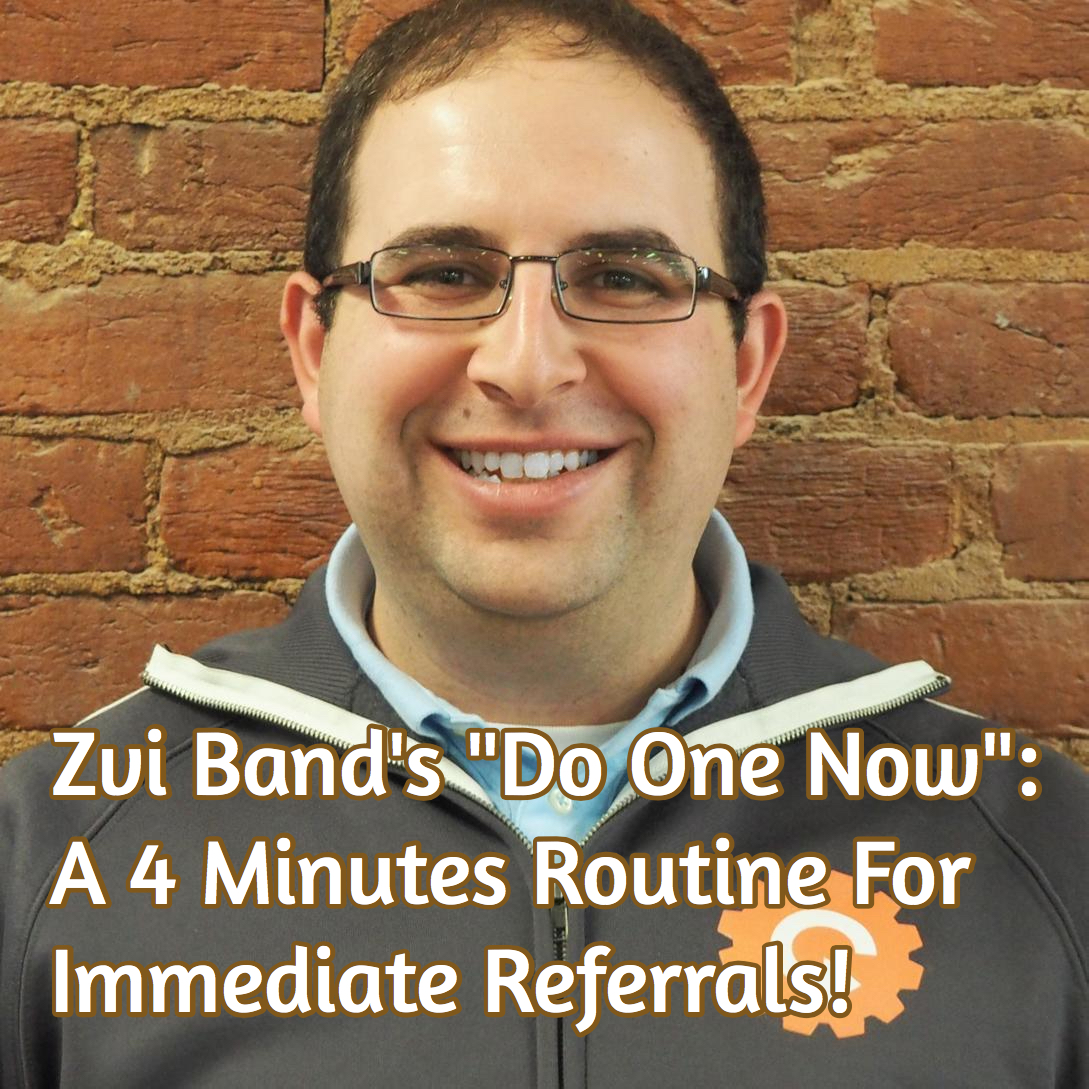 Today you will learn the easiest and quickest way to grow a business and get more referrals.
The cool thing about this 4 minutes routine I'm about to share, is that it works for any business.
Wether you're trying to get your first paying customer ever, or if you're growing an already functioning startup, or want more referrals for you existing business – executing the "do-one-now" routine will do wonders to your life and business.
I realize that this may sound like "pie in the sky". Almost too simplistic, right? And it's true. This secret is as simple as it gets, and it has been around forever.
But not enough people are executing it. And I hope that by the end of this episode – you'll join the ranks of the doers!
I'm sharing this episode with you today because I know first handed that this works. I can attribute thousands of dollars and new business opportunities that this routine has already made me.
In fact, I've been lazy and dropped the ball on it. Even though I know it works, I've only been using it on-and-off because I get distracted.
Even so, even without consistency, every time I come back to this routine, without failing, something good happens to my business.
Whether it's a new customer, a consulting gig, a speaking opportunity or a joint venture – it always has a clear effect on my bottom line.
This routine doesn't require you to invest in any new software. In fact, it won't cost you a penny. You don't need any training or learning to start doing it. It works for extroverts and introverts alike. And it's based on something you're probably already doing tens of time a day.
To introduce this concept, I'd like you to meed today's guest.
As a co-founder of a thriving SaaS startup, he's eager to share his wisdom with us today. In addition to the "do-one-now" 4 minutes routine, you will also learn:
How he turned his startup idea into reality in just a few months
How he got his first 100 customers without spending a penny on marketing
His biggest professional mistake, and how you can avoid it
The dead-simple productivity system he's been using for the last 10 years that you can steal right now
And of course… the 4 Minute Do-One-Now!
Without further ado, click on the play button to learn all this goodness, and dive in to the story behind one my favorite online tools – Contactually!
Mentioned Resources
I Need Your Help!
If you haven't already, I would love if you could be awesome and take a minute to leave a quick rating and review of the podcast on iTunes by clicking on the link below. It's the most amazing way to help the show grow and reach more people!
Leave a review for Meron's podcast!
Affiliate Disclosure: Please note that some of the links above are affiliate links. There is no additional cost to you, and I will earn a commission if you decide to make a purchase.