Note: Click here to download the "Create Your Own Escape To Freedom Plan" PDF now.
In Today's Episode You Will Learn:
How Natalie Sisson made her transition from a corporate career she didn't want to wake up to, to a location independent lifestyle funded by an online business that she loved.
How to create a "Painted picture" of how you want your life and business to look like in 3 years, and how to make these unreachable dreams happen – and fast!
Natalie's business planning process that helps her clients start thriving freedom businesses.
The various online income opportunities that can help you unlock the lifestyle you've been dying to create.
How much savings Natalie thinks you really need before you make the switch.
Natalie's 1-page business plan template – the only one you'll ever need! (available for free download!)
Today's Guest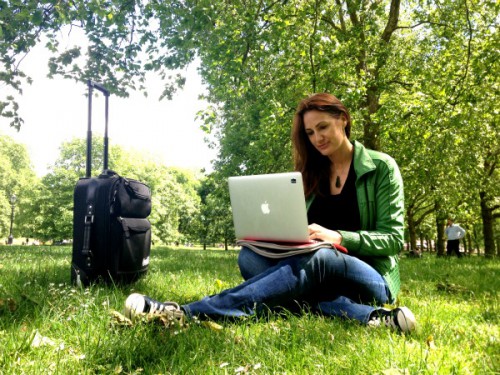 Natalie Sisson, born in New Zealand. Over the last 3 months she lived a few weeks in the Philippines, spent over a month in Japan, and is joining us on today's interview from Barcelona, Spain.
Chief freedom-fighter and founder of the Suitcase Entrepreneur, Sisson is on a mission to help entrepreneurs create freedom in business and adventure in life.
Leaving An 8 Years Corporate Career — To Play Frisbee!
In 2006, Natalie followed a corporate job to London, England. On paper, her new role offered a lot: A good salary, great location, and a significant impact. Sadly, It didn't translate to reality all that well.
One morning, realizing she just doesn't want to go to work anymore, and after 8 years in corporate, Natalie Sisson made her decision:
"I quit. I'm going to head off to Vancouver, Canada, and play world championship ultimate frisbee)."
(And yes, it turns out it's a real sport, with over 1 million active players! Which just shows that anything you're passionate about – there's at least another million people who share your passion!)
Making Ends Meet After Leaving Your Job
Leaving corporate with little savings and no plans, once the ultimate frisbee world championship has ended, Sisson had to figure something out. She started attending every startup-related networking event and meet-up she could find, focusing on chatting and connecting with people.
One night, over a large platter of cheese, she met the founder of FundRazr, and ended up joining the startup. "There was so much to learn, so quickly", she reflects. Sisson felt a need to share what she was learning somewhere, even if only for the sake of catharsis. She started documenting her journey on a blog.
As time passed, Natalie fell in love with her blog, and a few years later she left FundRazr and embarked on her own venture – the Suitcase Entrepreneur, an online business aimed at helping entrepreneurs create fulfilling, location independent businesses and adventurous lives.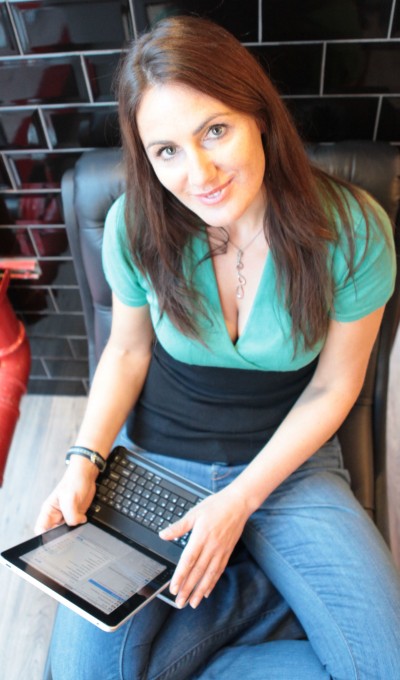 Embarking On Her Own Journey
On today's episode, Natalie Sisson shares how she went on from that realization to where she is today: a recognized market leader, best-selling author, sought-after speaker and coach, and owner of a thriving business that she can manage with a smartphone and a laptop from anywhere in the world.
While you'll have to listen to the episode to get the full story, here's what Natalie considers to be the key: Figuring out how a perfect day in your life would look like. Once you know that, you can build upon that and create a painted picture of how you want your life and business to look like within 3 years.
We discuss how you can create your painted picture, and Natalie share some helpful examples and tips in the episode itself. The results? She ended up achieving over 60% of her vision within just a few months from writing and sharing it with the world.
But why does it work?
Business Planning Process
The secret, she explains, is by having this clear picture of where you're going, written in present tense, and then filtering it down into an actionable business plan.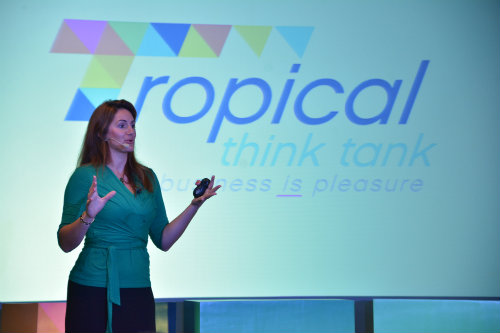 Sisson is opposed to 30 page business plans. "No one ever reads them," she explains. "All you need in order to make your painted picture happen is a 1-page business plan, that helps you back-plan all the steps required into the resolution of monthly, weekly and even daily activities that will get you to your destination." –– After that, it's just a matter of working the plan until success.
Want Natalie To Help You?
Natalie has already helped many entrepreneurs create a business of freedom and adventure in life through. If you want to become one too, check out Build Your Online Business: The Definitive Guide to Creating Your Ideal Lifestyle Business. If you're dead-serious about your success, check out Natalie's Build Your Own Business Freedom Blueprint – The world's first 6 week online program designed to ensure you build a profitable online business you can take anywhere and a freedom based lifestyle you love.
To learn more about Natalie's process, listen to today's episode and download the Free PDF: Create Your Own Escape To Freedom Plan
Tools for Entrepreneurs Starting Their Business (& other Mentioned Resources):
Yours to keep: Download the "Create Your Own Escape To Freedom Plan" PDF now!
I need your help!
If you haven't already, I would love if you could be awesome and take a minute to leave a quick rating and review of the podcast on iTunes by clicking on the link below. It's the most amazing way to help the show grow and reach more people!
Leave a review for Meron's podcast!
Don't Miss an Episode! Subscribe Below:
Using something else? Copy this address:
––– http://www.meronbareket.com/feed/podcast/ –––
Disclosure: Please note that some of the links above are affiliate links. There is no additional cost to you, and I will earn a commission if you decide to make a purchase.