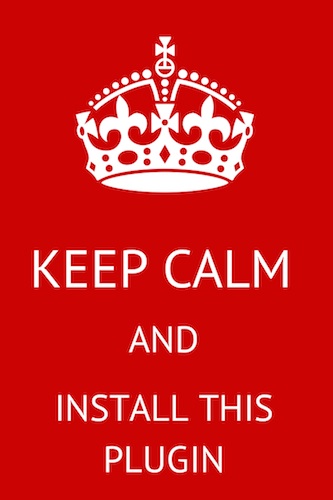 A few days ago I published The Ultimate WordPress Tutorial To Bulletproof Your WordPress Blog Backup, where I show step-by-step how to set up an automatic backup process for your WordPress site, that's saved both to your server as well as your Dropbox.
The WordPress Error
Ever since then I've been getting questions from people who are receiving the following error when trying to authenticate Dropbox in the BackWPup plugin.
Dropbox API: (59) Unknown cipher in list
The Fix
This is actually really easy to fix. All you need is to install an additional plugin, and you'll be able to carry on with your BackWPup setup uninterrupted:
Download the 'BackWPup Disable SSL Verify' plugin. Clicking on the link will download the plugin as a ZIP file to your computer.
In your WordPress admin, on the left menu, hover over 'Plugins' and select 'Add New'
Once the page loads, under the 'Install Plugins' title, select 'Upload'
Choose the ZIP file that you downloaded (backwpup-disable-ssl-verify.zip) and click 'Install Now'
Once the plugin is installed and the page refreshes, click on 'Activate'
That's it. You can now return to your BackWPup set up.
Did This Help?
I'd love to hear if this fix helped you, and obviously – would love to try to help if it didn't. Just comment below and let me know your verdict 🙂
Stay amazing,
Meron
P.S. I want to thank John Colley and Kathy Wheeler for being the first to report this issue, and for being so generous with their time for the benefit of the rest of us by testing out my solutions on their own sites. Much appreciated!