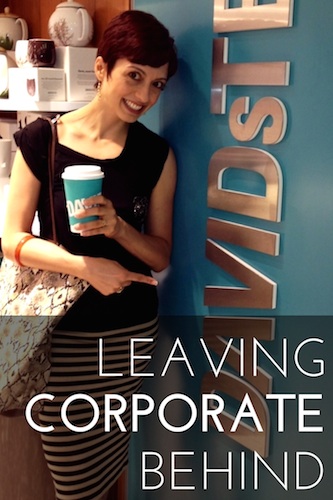 What You'll Learn In Today's Episode
How to engage your significant other in your journey from corporate to entrepreneurship: How to address their doubts, fears and rejections, and turn them into your biggest supporters.
How to balance learning, planning and doing when making the move from corporate life to entrepreneurship.
How to free time to start building your business while still in your day job by smartly negotiating and removing time wasters.
The top two misconceptions and roadblocks for people making the transition, and how to avoid them.
How to make the transition easier by starting a side business while employed.
How to find your WHY and deeper calling.
Today's Guest
Today we are joined by my close friend, Farnoosh Brock. Farnoosh left behind a 12-year corporate career at a Fortune 50 company and went from corporate to entrepreneurship when she founded Prolific Living Inc., where she runs a successful blog, coaching program, self publishing and now traditional publishing too.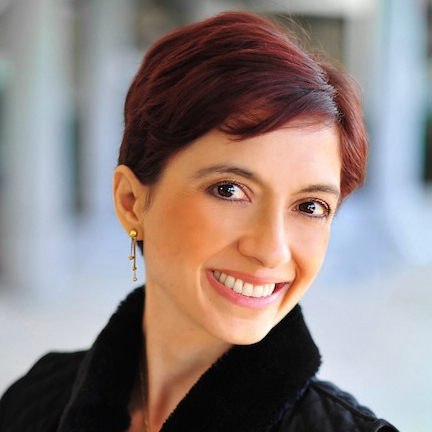 Farnoosh's focus is helping people create their smart exit blueprint and transition safely from day job to running their own business and build true wealth.
This is her second appearance on the Inspiring Innovation show. You can hear us discuss Are Entrepreneurs Born, Or Made? on episode 18, where you will also find her entire story of leaving corporate life behind and making the transition from corporate to entrepreneurship
Having already covered her story on a previous episode, we focused today on her coaching work, sharing valuable advice that will help you figure out:
How to prepare yourself and create a healthy right mindset for this journey.
How to avoid the common pitfalls.
How to build a supportive and inspiring environment around you — especially with the ones closest to you!
How to handle skepticism and doubts of parents, siblings and friends.
How to get started, and why you should do it TODAY.
Common Misconceptions Wanterpreneurs Have And How To Overcome Them
The World Is Black & White
Many wanterpreneurs feel that you are either a bored employee working at a dead-end job that makes you miserable and unsatisfied, or an incredibly successful entrepreneur, making 6 figure income every month and sipping juice from a coconut on some tropical island.
This is not true. There are many, many places on this spectrum, and one doesn't go from one side of it all the way to the other. It's a process, so cut yourself some slack. You can be starting a side business in corporate and make your way through this spectrum in your own time. The fact that you're not on the other side of the scale yet doesn't mean you're not qualified to be, not able to be, or won't be. It simply mean you're not there yet. Remind yourself the journey and process doesn't have to be just black vs. white.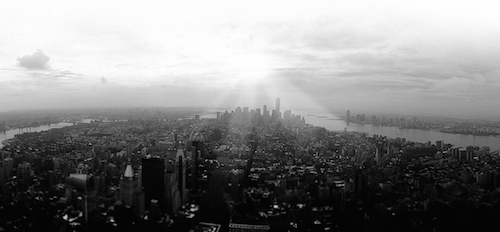 Which brings me to another misconception we discuss today:
It Has To Be Done A Certain Way
Many people want to make the transition, but can't fit themselves into the "success templates" and "best practices". Sure, e-books, podcasts and blogging are great ways to build a brand. And being online is great. But these aren't the only careers out there. It's just those that get discussed most. Follow your own path.
In addition, people look at the Pat Flynns and Tim Ferrisses of the world, and compare their inside to the success stories outside. We neglect the hardships that market leaders went through on their rise to the top, and feel that we're the only ones that had to struggle their way. Not so.
"Many people get discouraged and judge themselves because so-and-so made his first million when he was 25," says Farnoosh. "People think: I'm way past that age and I'm only getting started. Then they judge themselves and get discouraged and that's not helpful."
You can't do anything about the fact that you didn't start earlier. Stop judging yourself about things that cannot be changed, and start taking action on things that can be (Click to tweet this).
Getting Your Significant Other On Board
Leaving corporate life behind isn't easy. Even more so if you're past your twenties and have a family and mortgage to worry about. There's a good chance you'll need to give up on some things. It'll affect your time at home and your lifestyle — at least at the beginning.
Having a supporting environment around you is absolutely crucial to making this work, and helping you carry on when things will get rough (and they will, on your journey to success)!. Keeping the eyes on the target and staying encouraged is so much easier when your significant other is on board with you. Yet, so many find themselves actually fighting three fronts simultaneously — the entrepreneurial battle, the battle against their own fears and doubts, and battling a life partner that doesn't seem to be half as excited as they are.
We talk a lot about this in the episode, and Farnoosh gives some superb advice — so if you're going through something similar — scroll to the top of the page and click 'Play' now 🙂
Final Words
Going from corporate to entrepreneurship isn't always easy. If you'd like some support in the process from someone who's been through it, who turned her back to a 12-year career in corporate — check out Farnoosh's mentoring program, The Smart Exit Blueprint today.
Mentioned Resources
I need your help!
If you haven't already, I would love if you could be awesome and take a minute to leave a quick rating and review of the podcast on iTunes by clicking on the link below. It's the most amazing way to help the show grow and reach more people!
Leave a review for Meron's podcast!
Don't Miss an Episode! Subscribe Below:
Using something else? Copy this address:
––– http://www.meronbareket.com/feed/podcast/ –––
Disclosure: Please note that some of the links above are affiliate links. There is no additional cost to you, and I will earn a commission if you decide to make a purchase.