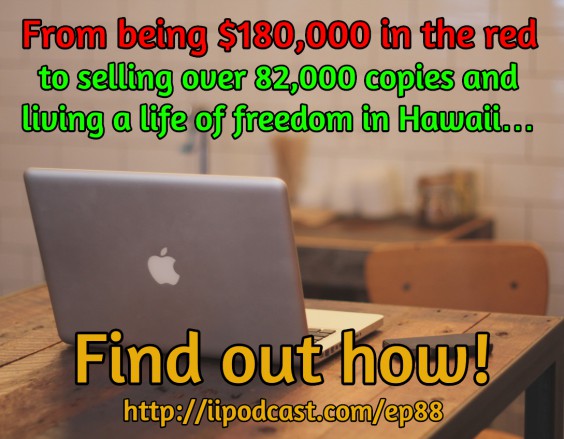 He was $180,000 in the red. His business was driving him to an early grave. Fast forward less than two years: his second book sold over 82,000 copies. He's living a life of freedom in Hawaii with his family, and could not be happier.
How is it possible to turn your life around so fast and in such an immense way?! What secrets can we learn from Kimanzi Constable, to make 2015 our most successful year yet? Find out in today's episode!
Episode Highlights
How to segue from complete anonymity to writing for the biggest websites on the Internet?
How to tap in to existing traffic source to start making passive income and introduce more freedom into your life!
How Kimanzi build a career as writer, public speaker and sought-after coach – without even having a college degree!
Mentioned Resources
Learn step by step how to land yourself a guest post on websites like Huffington Post or Entrepreneur.
Get the bonus 9 minutes of this interview for FREE here.
I Need Your Help!
If you haven't already, I would love if you could be awesome and take a minute to leave a quick rating and review of the podcast on iTunes by clicking on the link below. It's the most amazing way to help the show grow and reach more people!
Leave a review for Meron's podcast!
Affiliate Disclosure: Please note that some of the links above are affiliate links. There is no additional cost to you, and I will earn a commission if you decide to make a purchase.