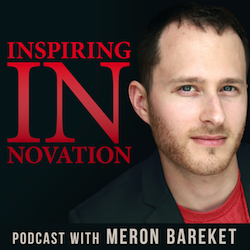 "I need independence. You can't have independence if you're an employee."
The only way to be really, truly independent – is to become an entrepreneur.
However, it's not hard to quit the 9-5 job and become one, not to mention – a successful one! And more so when there are bills to pay and mouths to feed. It seems that the longer you wait, the harder, up to impossible, it becomes.
One Questions That I Keep Getting That Today's Interview Tries To Answer
I've received several comments from Inspiring Innovation VIP Members that said: "All the stories on the show are so inspiring, but I'm almost 50, have a wife, a dog, and 4 kids – I don't have the time to start something, nor the ability to handle the decrease of income!"
I get that. Which is why I'm so happy to have Bernd Geropp on the show today.
Leaving Corporate at 46 To An Entrepreneurship Career Supercharged By New Media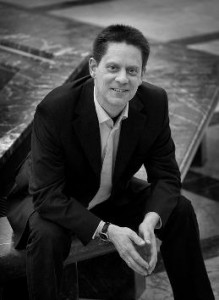 How did Bernd, an electrical engineer from Germany, leave his position at the corporate he's been serving for almost ten years, and became a market leading leadership coach?
Turns out it IS possible to become an entrepreneur at any age, no matter how many liabilities you have. Especially if you can supercharge your marketing with the latest new media tools.
Listen to today's episode for all the details, including:
Episode Highlights
How one of Bernd's early entrepreneurship ventures almost led him to bankruptcy, and how that affected him in leaving the corporate life at an older age. How it affected his planning, willingness and tolerance to risk, and attitude? (You'd be surprised! It's not the common, "I've been there once so I know there's nothing to fear from"!)
How he bridged the gap between 9-5 job and entrepreneurship – with the support of the company he was about to leave.
Finding the balance between moonlighting in order to start your own business, and burning the ships at shore and taking more risk than you're ready to take.
How Bernd used new media like blogs, YouTube, and especially podcasting to build a name, a brand, and most important – a business. He doesn't have to cold-call anymore, and it's all because of new media!
Today's episode is a reminder that it doesn't matter how late in life you decide to enter (or re-enter) entrepreneurship, it's always possible.
Have Questions For Bernd?
If you have any questions to Bernd, leave them as comments to this post, and I guarantee he will answer!
Items mentioned in this episode include: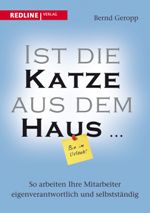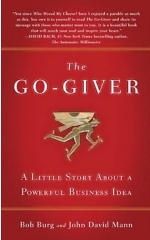 Don't Miss an Episode! Subscribe Below:
Using something else? Copy this address:
––– http://www.meronbareket.com/feed/podcast/ –––
Become an Inspiring Innovation VIP Founding Member
The Inspiring Innovation VIP member club has opened up, and the founding members that join now will get a lifetime free membership. The club will give you:
Direct access to the show's guests. You ask them anything you want – they answer on the interview.
Exclusive episodes, content and tools
Early access to the weekly episodes.
Imagine being able to ask people like Pat Flynn, Dane Maxwell, and Bernd anything you want, and have them personally answer you. If you're interested, hurry up to make sure you will be part of the founding members wave. Join here.
Stay awesome,
Meron
Disclosure: Please note that some of the links above are affiliate links. There is no additional cost to you, and I will earn a commission if you decide to make a purchase.
Transcript
[spoiler title="Episode 038″]Still in progress, please come back later![/spoiler]