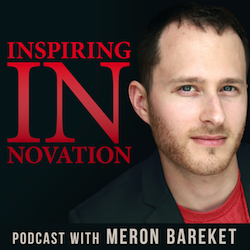 Herb gardens… New Year resolutions…  getting fit…and …
Making things happen in 2014!
It's our last episode for 2013, so it's time for some good ol' new year's resolutions …
Or is it?
A New Angle On New Year Resolutions
Today's episode starts with unexpected lessons learned from… my herb garden.
Wait, what?
Julie and I  always wanted to have a herb garden. We imagined ourselves making  peppermint and lemon grass tea, using rosemarie, sage and green onion for cooking, the whole sha-bang.  So we finally planted one in 2013 (I know, you probably can't contain the excitement! Read on 🙂 .)
So on today's episode you will find out what our garden taught us about life, and why it made me revisit the way I do my new year resolutions. You'd be surprised what mother nature can show you :).
The episode goes on to some reflections on the year that's ending; What worked? What were my shortcomings? What to do when your year ends up so far away from your original plan that the seem ridiculous?
Then I share my plans for the first three months of 2014, which I'd love your input on, and I'd love to hear YOUR PLANS! Let's keep each other accountable. (Come to think of it, it's one thing I forgot to mention in this episode – the accountability factor.)
And of course, as always, we are joined by a very interesting guest.
Today's Guest: The 12-Minute Athlete – Krista Stryker, HIIT Superhero
My guest today has a lot to celebrate as this year comes to a close.
Krista Stryker is the founder and creator of '12-Minute Athlete', which started as a website filled with effective workouts you can do at home that take….12 minutes! (Hence, the 12-minute athlete.)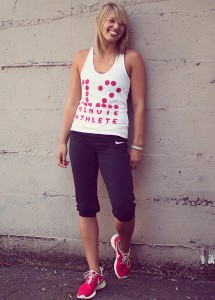 Instead of spending hours in the gym with all the fancy equipment, Krista claims you can be just as fit by doing high intensity interval training (abbreviated HIIT) from your own home. Stressing on the phrase: "Don't waste life in a gym," Krista shows us why we don't really need to go to the gym to workout, and why our workout doesn't need to take so much of our time. 
She launched her business in October 2012, and 2013 was a major year of growth for her. I think  she's the perfect guest to end 2013 with, and here's why:
If you're anything like me – you probably have "Getting into shape" or something similar in your bucket list for the coming year. If you're much like me – you're already dreading the idea of signing up to that gym, or of making the time needed to accomplish this goal.
Which is why Krista is the perfect guest. Following her motto – "Don't waste life in a gym" – her training regime only requires 12 minutes of hard work, every couple of days. Sounds like a sweet proposition to me!
I think that new year's eve is the best time to celebrate one's achievements, and just completing her first year with 12-Minute Athlete, Krista has a lot to share and celebrate!
Having only completing her first year, she has a lot of fresh lessons and tips to share, that I hope will help you make 2014 YOUR ENTREPRENEURIAL YEAR!
The different struggles and choices she had to make are familiar and very relatable to any entrepreneur. Listen to today's episode to find out:
Episode Highlights
What can a herb garden teach you about business?
Why I ditched new year resolutions.
How did Krista get started once she had her idea?
Krista's tips from her first year as online fitness entrepreneur.
The power of a mastermind, and how can you get into one?
How to start networking.
Our do's and don'ts for those attending NMX (or any conference for that matter)
Items mentioned in this episode include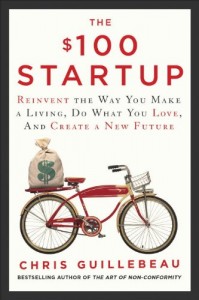 Don't Miss an Episode! Subscribe Below:
Using something else? Copy this address:
––– http://www.meronbareket.com/feed/podcast/ –––
Become an Inspiring Innovation VIP Founding Member
The Inspiring Innovation VIP member club has opened up, and the founding members that join now will get a lifetime free membership. The club will give you:
Direct access to the show's guests. You ask them anything you want – they answer on the interview.
Exclusive episodes, content and tools
Early access to the weekly episodes.
Imagine being able to ask people like Pat Flynn, Dane Maxwell, and Krista anything you want, and have them personally answer you. If you're interested, hurry up to make sure you will be part of the founding members wave. Join here.
Stay awesome,
Meron
Disclosure: Please note that some of the links above are affiliate links. There is no additional cost to you, and I will earn a commission if you decide to make a purchase.
Transcript
[spoiler title="Episode 039″]Still in progress, please come back later![/spoiler]