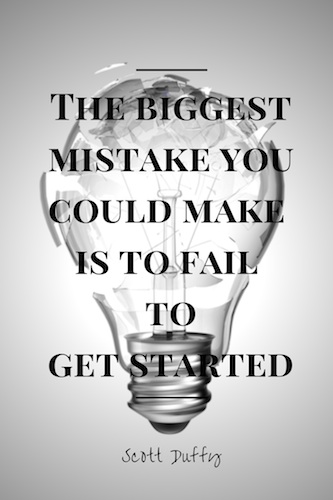 In Today's Episode You Will Find:
The #1 attribute every entrepreneur needs to develop in order to succeed.
The biggest mistake first-time entrepreneurs and unsuccessful entrepreneurs make — and how to avoid it.
A single piece of advice that our guest has used again, and again, and again, to launch successful businesses, including one he sold to Richard Branson's Virgin Group.
A mind-blowing example of how to turn a rotten situation to a business opportunity (it involves stale pizza 🙂 ).
Why (and when) sticking cheese to your CV is a good idea?
The best answer I've received so far on the show for "what's one question nobody asked you, and you wish someone did?"
Some epic and inspiring entrepreneurial quotes.
My Guest Today: Entrepreneur on a mission
Scott Duffy is an entrepreneur, business consultant, angel investor, author and speaker. And today he joins us because he's on a mission: to help millions of people create their dreams with entrepreneurship.
To achieve this mission, he founded The Launch Project, a company that helps entrepreneurs launch new businesses, products and services. As an author, he wrote the best-selling book LAUNCH! 90 Days from Big Idea to Market — his blueprint for launching and growing great companies.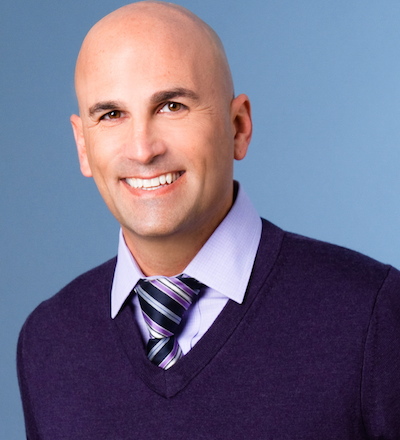 Looking at his career — it might seem like he always had it all:
He worked for huge brands like CBS Sportsline, NBC Internet, and FOXSports.com. Then, he founded Smart Charter, an online booking tool for private aviation, which was acquired by Richard Branson's Virgin Group.
But like in many other cases, the "2 sentence bio" doesn't tell the whole story.
In fact, as he shares with us today, he's been through a lot: nearly dying in a horrific car accident, ending up with no money and no where to sleep but his car in his early days in the Bay Area 1, facing the doubts of his close ones — thinking he's wasting his time — among other stories.
In fact – the story of how he got his first job in the Bay Area by delivering pizzas and sticking his CV inside the cheese is a true eye opener for the art of being resourceful at all times!
Some great inspiring quotes about entrepreneurship from today's interview
Feel free to click on the "TweetMe" near the quotes to automatically share them on Twitter 🙂
Resources For Making Your Idea A Reality:
I Need Your Help!
If you haven't already, I would love if you could be awesome and take a minute to leave a quick rating and review of the podcast on iTunes by clicking on the link below. It's the most amazing way to help the show grow and reach more people!
Leave a review for Meron's podcast!
Affiliate Disclosure: Please note that some of the links above are affiliate links. There is no additional cost to you, and I will earn a commission if you decide to make a purchase.
Don't Miss an Episode! Subscribe Below:
Using something else? Copy this address:
––– http://www.meronbareket.com/feed/podcast/ –––
---
The San Francisco Bay Area, commonly known as the Bay Area, is a populated region that surrounds San Francisco and encompasses the major cities and metropolitan areas of San Francisco, Oakland, and San Jose, including Silicon Valley. ↩