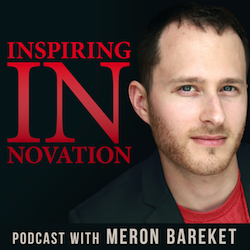 Being a mother of four is already a great feat. Being a mother of four AND managing a multi-million dollars business – now, that's inspiring!
Join us in the 43rd episode of Inspiring Innovation Podcast, where Nellie Akalp, founder and CEO of CorpNet, shares her jaw-dropping story of finding an untreated pain in the market, answering it in an innovative way, and making millions in the process, while changing the lives of her customers.
Back in 1997, Nellie and her husband Phil noticed the hardship entrepreneurs were facing from the legal point of view when starting a business: The cost, effort, knowledge and time required for incorporating and protecting their personal assets and lives was exponential. So Nellie and Phil started an online business to help entrepreneurs with their legal filing.
It was just a single-page website at the time, but soon the business went through the roof. Fast forward to 2005, the business empire 'Intuit' bought their business for 20 million dollars. Not a bad return on the initial investment of $100 — their first domain!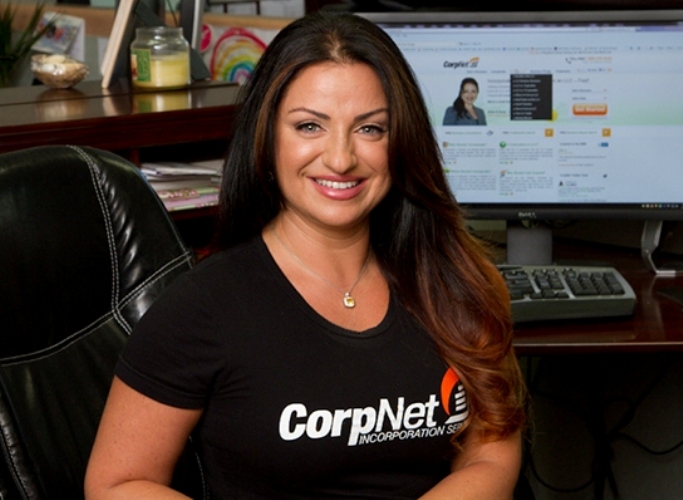 Signing a non-compete agreement, the Akalps retired and focused on their family. But the long experience with the filing industry, combined with Nellie's passion to helping entrepreneurs, had drawn her back into business and by 2009, with a similar concept as their first company, they created CorpNet.
What is CorpNet?
It's an online legal document filing service that assists entrepreneurs in starting their own business (or managing their existing one) by getting through all the paperwork – from choosing a business name to establishing a business structure, incorporating or starting an LLC, etc.
Known for it's customer-centric philosophy, CorpNet offers a range of free, value-added tools (such as their Free Business Structure Wizard)  to help new and existing business owners with their planning and filing, as well as cost-effective services to start, protect and manage a business, as low as $49 + state fees. That's pennies compared to how much attorneys charge over here! 🙂
Work-Life Balance
Through CorpNet, Nellie helped form a whopping 100,000 companies and LLCs across the United States. She's a hard worker, no doubts about that. Naturally, we talked a bit about what it takes to be a mom and have a successful career at the same time.
Is it possible to really make family a priority? Is it possible to create a balance between family life, love life, and career?
As a mother of four, Nellie had many insights to share, including handling the possibility of her own kids becoming entrepreneurs someday. But what will she do if they choose to become junior entrepreneurs instead of completing their formal education? You'll have to tune in to find out!
Episode Highlights
Nellie's amazing entrepreneurial story.
WHY do entrepreneurs need to care about incorporating or starting LLC's.
The real cost of starting an LLC in the US – it's not what you think it is!
How to protect yourself and your family from any lawsuits or debt accumulated by your business.
How to handle competition in a saturated market.
How to differentiate yourself – when competing against your old company!
Nellie's 6-steps process to starting a business.
Tips for starting a business with your significant other, and tips for work-life balance.
Nellie's views on educating young entrepreneurs, and the importance of formal education.
Items mentioned:
Don't Miss an Episode! Subscribe Below:
Using something else? Copy this address:
––– http://www.meronbareket.com/feed/podcast/ –––
I Need Your Help!
If you haven't already, I would love if you could be awesome and take a minute to leave a quick rating and review of the podcast on iTunes by clicking on the link below! It's the most amazing way to help the show grow and reach more people!
Leave a review for Meron's podcast!
Thank you again for your ongoing support.
Stay awesome,
Meron
Disclosure: Please note that some of the links above are affiliate links. There is no additional cost to you, and I will earn a commission if you decide to make a purchase.
Transcript
[spoiler title="Episode 043″]Still in progress, please come back later![/spoiler]