Misfit Walks Away From A 6-Figure Monthly Salary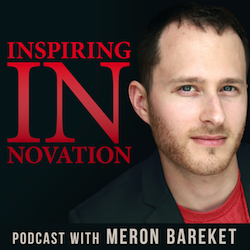 What makes anyone walk away from the perfect job, the perfect house, the perfect income, all the things they worked so hard to achieve… and reboot their lives?
How did our guest handle the journey from rock bottom to conquering the peaks of corporate and material success, just to realize she still hasn't fulfilled her life's purpose?
This episode is going to be in-your-faze and brutally honest — just like our remarkable guest: Chief kicker of shins and an amazing entrepreneur, professional coach, speaker, business strategy consultant, author, half of The Shut Up Show (a podcast and blog with Phil Gerbyshak), and the founder and president of Xiong Consulting LLC – Berni Xiong.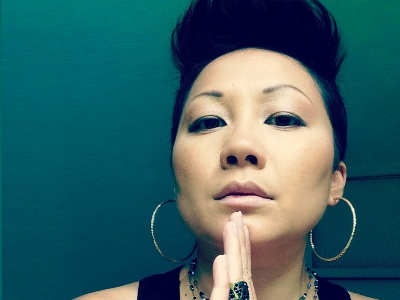 Married With A Baby At 16, To a 6-Figure Monthly Salary?!
Yes, that's the first part of today's amazing story: The ultimate misfit, making it big in the corporate. There's no doubt that leaving high-school at the age of 16 to have a baby is not exactly the run-of-the-mill beginning to an inspirational story of success, definitely not in corporate America.
Still (listen to the interview to find out how), Berni reached an enterprising career that went on for 12 years, working as a corporate sales executive and managing a multi-million territory for Fortune 500 companies. She wore designer clothes, lived in a penthouse overlooking Lake Michigan, earned a six-figure monthly salary and spent a lot of time in airports and luxury hotels.
It might sound like an amazing life (well, actually, if you follow my podcast, I doubt if you'll think that living in airports for the sake of your company is that amazing), but underneath it all, she felt unfulfilled. Growing sick and tired of having a job that sucked the life out of her – finally, in 2008, she had enough. Waving goodbye to her corporate job and lifestyle, she embarked on a different and scary path – a solo coaching business led by a fulfilled misfit.
Finding Purpose: Bye-Bye Luxury Hotels, Hello Entrepreneurship
Today, Berni works with small business owners and solopreneurs, helping them work out their fears and help them become leaders in their chosen industries. Apart from that, after finding her life's purpose and her voice, she set off to do good sh*t by joining forces with other inspiring entrepreneurs, making a difference in this world through charitable and philanthropic deeds.
To reinforce her voice of inspiration, she writes on her blog and newsletter (Your Life Spark Weekly) about love, life, relationships, career, how to brave through the other side of fear, how to talk out the fears out loud in a safe place like writing, how to make sense of what you're going through so you can do something about it and more. And by 2013, she co-founded and launched a successful podcast "The Shut Up Show" with Phil Gerbyshak to share more and inspire more.
Shut Up and Make Things Happen!
Berni has finally arrived.
With many things in store for 2014, including her podcast, her online community and an upcoming book, Berni is on a winning streak. But as she shares in today's interview, the more important thing is that Berni finally found WHO she is, and in that, her purpose in this world.
This episode is truly jam-packed, brimming and over-flowing with life-altering revelations, practical advice, unconventional wisdom and stuff you are surely going to take into your own lives. Click play, and tune in to the latest Inspiring Innovation episode.
Items mentioned:
Don't Miss an Episode! Subscribe Below:
Using something else? Copy this address:
––– http://www.meronbareket.com/feed/podcast/ –––
I Need Your Help!
If you haven't already, I would love if you could be awesome and take a minute to leave a quick rating and review of the podcast on iTunes by clicking on the link below! It's the most amazing way to help the show grow and reach more people! Leave a review for Meron's podcast! Thank you again for your ongoing support.
Stay awesome,
Meron
Disclosure: Please note that some of the links above are affiliate links. There is no additional cost to you, and I will earn a commission if you decide to make a purchase.
Transcript
[spoiler title="Episode 044″]Still in progress, please come back later![/spoiler]