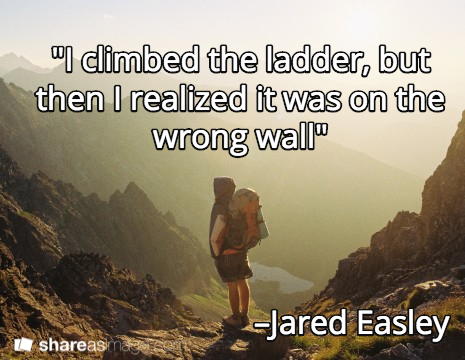 In this episode we cover:
How Jared Easley went from conference attendee to co-founder of the Podcast Movement.
Why podcasting can help you build your brand, authority, and network.
How starving the doubts and taking action changed Jared's life, and how it will change yours!
How to help market leaders in a surprising way and build great relationships with them.
How being a team player allows you to build your entrepreneurial career faster and easier!
What you can do today to replicate the same results!
Today's guest
Jared Easley, co-founder of the Podcast Movement, is a full time entrepreneur, speaker, trainer, consultant and the creator and host of the Starve The Doubts podcast. He interviews successful entrepreneurs about overcoming self-doubt and fear management. His guests include Seth Godin, Guy Kawasaki, Pat Flynn, and many others.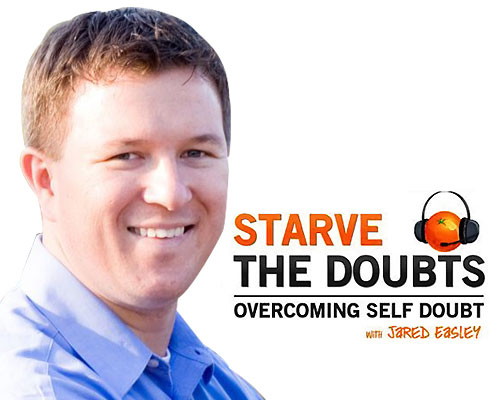 Today Jared joins us to share his story — from attending the New Media Expo 2013, through launching a successful podcast with guests that are at the absolute top of their market, to building relationships with his market's leaders and celebrities, to finally following a gap he saw in the market, and co-founding his own event.
Podcast Movement
Here's more information about the Podcast Movement, as appears on their website:
" In August 2014, hundreds of past, present, and future podcasters will converge on the Westin Galleria Dallas for two packed days and nights at the first ever Podcast Movement.
Podcast Movement 2014 will be THE gathering for anyone interested in podcasting. You can expect to find a place where not only will you leave motivated and inspired, you'll leave a BETTER PODCASTER."
If you're going to be in the US in August, go ahead and check the different ticket options. Over 500 people already have their tickets!
Podcast Incubator
One of the things that Jared and I mentioned today is just how powerful podcasting is. It's an amazing strategy that helps you:
Build up your name, brand and authority in your niche
Interview, network, and connect with your niche's market leaders and celebrities
Grow an engaged audience of thousands within weeks
Build your mailing list rapidly and easily
Become a sought-after speaker, mentor, consultant and author
If you're interested in becoming a successful podcaster, I've created the perfect resource for you. The Podcast Incubator is the #1 step-by-step, over the shoulder training course and community for podcasters, and it's now open to the public.
My students already see amazing results, where not only all of them get into the top of the Apple New & Noteworthy rankings of their category, many of them outrank huge names in the main rankings including one show outranking Pat Flynn, John Lee Dumas, Amy Porterfield, Seth Godin, Michael Hyatt, Chris Ducker, Tim Ferriss and others!
Check out http://podcastincubator.com/ for more information. I hope to see you there!
Mentioned resources & links
I Need Your Help!
If you haven't already, I would love if you could be awesome and take a minute to leave a quick rating and review of the podcast on iTunes by clicking on the link below. It's the most amazing way to help the show grow and reach more people!
Leave a review for Meron's podcast!
Affiliate Disclosure: Please note that some of the links above are affiliate links. There is no additional cost to you, and I will earn a commission if you decide to make a purchase.