Note: click here to download the latest PDF of our passive income ideas series: Jonny Andrews Kindle publishing success checklist
The passive income ideas we cover in today's episode include:
My guest's Kindle publishing system that's behind his 15 best-selling titles.
How to validate your idea and market on Amazon before writing a single word.
The 4 most important things you need to get right when publishing on Kindle in order to succeed (none of them is content, by the way!).
Why producing tens of shitty books is a bad business plan that won't bring you success.
How to price your book.
How to get traditional publishers to drool from the idea of signing you.
A step-by-step tried and tested writing process for writing non-fiction books with super high value that people want to pay for!
More ideas for building your passive income streams:
This episode is part of the Inspiring Innovation Passive Income From Scratch series.
If you're interested for more ideas on how to create passive income streams, check out our previous episodes from the series:
Passive Income Idea I: SaaS & creating a business without an idea (my interview with Dane Maxwell).
Passive Income Idea II: Making Money on Udemy & Skillfeed (my interview with Rob Cubbon).
Passive Income Idea III: Making Money with Affiliate Marketing (my interview with Jill Stanton).
Today's guest
Jonny Andrews joins us today. Andrews, previously featured on Smart Passive Income with Pat Flynn and other radio and news shows throughout the US, is an entrepreneur, marketing specialist, publishing expert, international speaker, business strategies consultant, multi-time best-selling author and podcaster (host of Audience Hacker Show).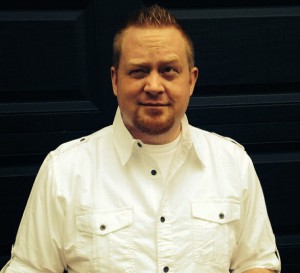 From having his identity stolen and being left with nothing and with no ability to get a job, to rebuilding himself from rock-bottom into a 7-figure income business owner, Jonny has been through a lot — and he shares what he learned from his journey with us today.
But Jonny is first and foremost with us today to share how he published over fifteen #1 best-selling titles on the Amazon Kindle platform. His books continue to rank well in their niches, generating him passive income day after day. In fact, Andrews also shared with the Inspiring Innovation audience a free webinar that he's running titled: "How To Sell 10,000 Books In 7 Days… (Even If You Haven't Written Yours Yet!)".
Free gift
If you're short on time, download our free PDF: "Jonny's Kindle publishing success checklist now!", covering:
How to validate your idea
How to outline your book
How to write your book
The 4 key things to pay attention to (that are more important to your sales than your content)
How to grow your audience (and sales)
Want it? It's yours for free! Download the Kindle publishing success checklist now!
Other resources mentioned today:
I Need Your Help!
If you haven't already, I would love if you could be awesome and take a minute to leave a quick rating and review of the podcast on iTunes by clicking on the link below. It's the most amazing way to help the show grow and reach more people!
Leave a review for Meron's podcast!
Affiliate Disclosure: Please note that some of the links above are affiliate links. There is no additional cost to you, and I will earn a commission if you decide to make a purchase.