Click here to download today's free PDF: "How to create your first profitable niche website!"
Affiliate Marketing & Profitable Niche Websites: What You Will Learn
How team 'Screw The Nine to Five!' used affiliate marketing to create passive income streams totaling over $17,000 a month – and how can you do the same!
How to find the best passive income opportunities for affiliate marketing.
How to easily do keyword research for niche websites
How to build profitable websites one after the other – until you have your own niche site empire!
How to do all of this – using nothing but free tools!
Today's Guest: Affiliate Marketing & Passive Income Ninja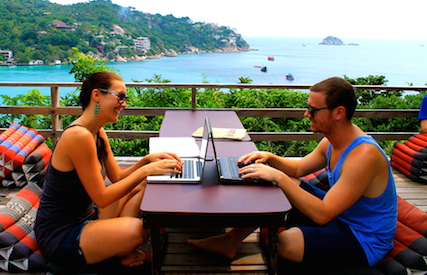 Jill and Josh Stanton are the founders of Screw the 9-to-5. Today, Jill joins us to help listeners of Inspiring Innovation (that's you I'm talking to! 🙂 ) create passive income streams from scratch.
You can complete your research, set-up a niche website, and create the content for it in 9 days or less – according to Stanton. This makes it one of the fastest ways to start generating an income online!
For the Stantons, affiliate marketing is a $17,000 monthly passive income stream. Read more to find out how can you achieve the same results.

Affiliate marketing: Pros
You don't need to create a product: You're getting paid for referring people to someone else's product.
You don't need to create a sales page, accept credit cards, handle shipments, returns, or support – the merchant does all that for you.
There's an unlimited number of affiliate marketing programs that you could join and promote.
Affiliate marketing: Cons
You don't control the commissions the merchants give you. It can change at any time.
You can't control Google algorithm changes, and some of your site might lose all of their traffic over night because of such changes.
You only make a fraction of the sale (compared to owning the products!)
Screwing the 9-to-5!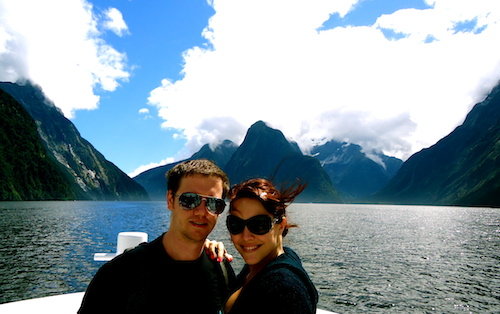 Jill was a bartender when she met Josh. He had an online business, and seeing the level of freedom he had ignited her own passion.
She left her Nine to Five job (bar-tending 9pm to 5am still counts, right?) and started doing social media management to hospitality businesses – a field she knew very well.
While that was better, the Stantons still didn't have the freedom they wanted: Going on vacation meant that Josh needed to clear things up with his business partner, and Jill needed to do the same with her (increasingly more demanding) customers.
Building a Niche Site Empire
The Stantons decided to create an authority site 1 in the skin care industry, hoping to get a lot of traffic that they can later convert into buyers (by tapping in to the Amazon affiliate program and similar ones).
The start wasn't easy, and at the end of their first month they made… two sales. When you make only 4-15% commission on every sale – it's nothing to write home about.
They carried on, consistently tweaking, testing and improving. When they made their first $1000 month – they knew they found their way to freedom. From that point onwards it was only a matter of replicating their success.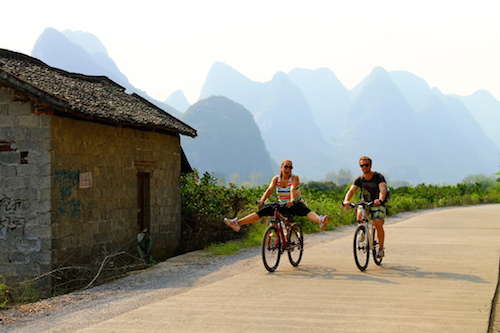 Passive Income Streams
Today they have a niche site empire of over 30 website, each site making some passive income. Together, it amounts to over $17,000 per month! In addition they build their Screw The Nine to Five brand, and are now offering online courses such as the Affiliate Lifestyle course – an over the shoulder step-by-step online course teaching their exact affiliate marketing system.
Lucky for us, Jill was willing to share quite a bit of the system with us today!
Your Options When It Comes To Affiliate Marketing
You can incorporate affiliate marketing as a monetization strategy into 3 types of sites:
Small niche sites (4-10 pages, all dedicated to one specific product). This is what we cover today.
Authority sites (300 posts, weekly newsletter, weekly posts, active on social media – the whole shebang!)
Personal brand (adding affiliate links to your posts, show notes, etc. – as done by yours truly on this site)
Since we already discussed building your audience and your personal brand on a recent episode, and since building an authority website takes (much) more than the 9 days that a niche website does (according to Jill) – we decided to focus on option Uno: Small niche websites.
How To Build a Niche Site – What You Need To Know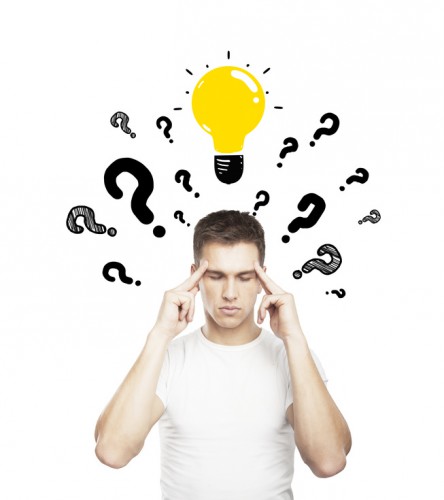 Back in the day (as in, 2010), building a niche website meant identifying a profitable niche, and then finding keywords 2 related to that niche that have high volume and low competition.
Once you found that (profitable niche + high volume keywords + low competition) – you'd build a website targeting those keywords.
This doesn't work any more.
The competition over niche keywords is too fierce, and so are the algorithm changes that Google introduced in an effort to remove spammy niche websites from the search results.
In Lifestyle Affiliate, Jill & Josh teach how to build successful niche websites by introducing some important twists:
Targeting
Instead of targeting a niche, they target one specific product in that niche.
This makes content creation easier. This makes achieving good rankings on Google easier. Another benefit is that people that are searching for a specific product on Google are usually a lot closer to the buying-decision moment (which leads to higher conversion rates, and more money in your bank account!)
Content
The only type of content that works today is quality content. Niche websites with low-grade, spam-like content just don't work any more.
By the way, the exact types of content your niche website needs to have are covered in our free PDF download: How to create your first profitable niche website.
Trust
Affiliate marketing is a modern form of referral marketing. In other words – it's word-of-mouth, only that in this case – virtual word of mouth.
Why does word of mouth work? Because it's based on trust.
Someone you trust recommends you a product that they like, and that product now earns your trust because of that recommendation.
Affiliate marketing is no different – the more initial trust you build, the higher the chance of you making a sale and earning a commission.
"OK, that's pretty obvious, but how do you do that?", you ask?
How To Create Trust?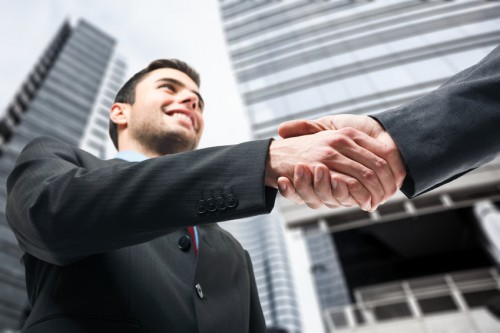 Here's what Jill had to say:
"You write only the truth in your niche site.

It has to be based on your own experience, or on research and reviews/testimonials that you've read. Never say you've tried something if you haven't.

Always be objective in the review or the product comparison that you're writing. Don't skip on the drawbacks of the product you're promoting.

Do all this and you will come through as a trust-worthy reliable source, instead of a sleazy sales guy!"
Aimed with this knowledge, the only question that remains is:
How To Find Affiliate Marketing Opportunities?
When planning to build a niche website for affiliate marketing, you want to target a product that a lot of people are already buying. You wouldn't want to spend your time on creating content for something hardly anyone is looking for!
"So how do I find the right products to promote?" I ask Jill.
"The best place to start," she answers, "is the Amazon best-selling products list."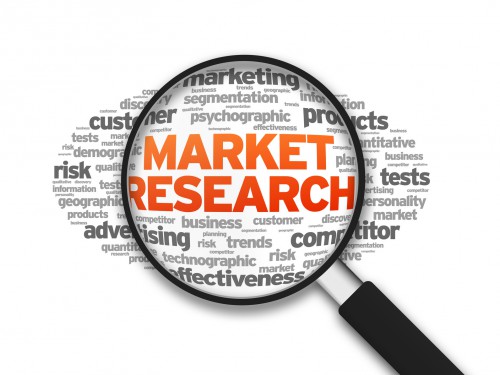 You can scroll through the categories that interest you and see the best-selling products in the biggest e-commerce store in the world – that's some great market data right there!
Amazon Associates Program

Amazon's affiliate program (called the Amazon Associates Program) allows you to receive commission for (almost) any product offered on the Amazon website.
The only problem is the commission: It's is very low (4-8%).
Because of the low commission rate, you need to target products that have a high enough price tag that makes your efforts worthwhile. (Making pennies per sale, multiplied by the limited reach of a small niche website – doesn't quite spell success…)
Affiliate Marketing Programs
Of course, Amazon's affiliate program is not the only option. If you're planning to sell virtual products (eBooks, software, membership sites) you can find many on Share A Sale, ClickBank, Commission Junction, JV Zoo and E-junkie.
The Stantons share their favorite affiliate programs (virtual and physical products), and a list of the most successful products they've promoted on the Lifestyle Affiliate course.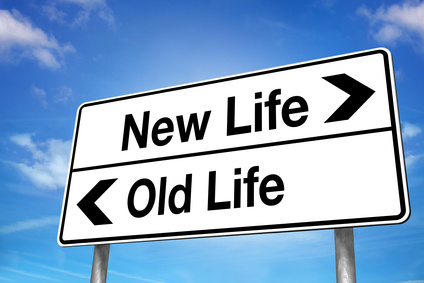 How To Create a Niche Site – Step By Step
The Lifestyle Affiliate's system goes through the following 7-step process:
Find and list possible products
Conduct keyword research (sift out those that don't fit)
Get more keyword ideas
Pick a domain
Write content
Get traffic
Make money
For a complete step-by-step illustrated guidance of this process, please download our free PDF: How to build your first profitable niche website.
We already covered step #1 (listing possible products), so let's carry on:
How To Do Keyword Research
The 500-Criteria
In this step you will go to the Google Keyword Planner Tool, put in all your product names (separated by commas), and click on "Get keyword ideas".
When the results load, you want to take note of all the products that have at least 500 searches per month for the exact product name.
Anything with less than that gets removed from your list.
Write down the products that have a search volume higher than 500 per month.
Subsequent keywords
Look again at your Google Keyword Planner Tool results.
We are now looking for subsequent keywords – additional keywords that are relevant to your product that you can target with your niche site.
Look for keywords that include:
<product name> review
<product name> reviews
does <product name> work
buy <product name>
You want to see if there is any search volume for these subsequent keywords.
NOTE: Subsequent keywords don't need to match the 500 monthly searches criteria like the main keywords.
If you could rank in the first page for "buy <product name>", even that specific keyword only gets searched 20-50 times a month – you are guaranteed to make sales!
If there's no search volume – disregard the product.
Keep the products that have searches for their subsequent keywords.
Competition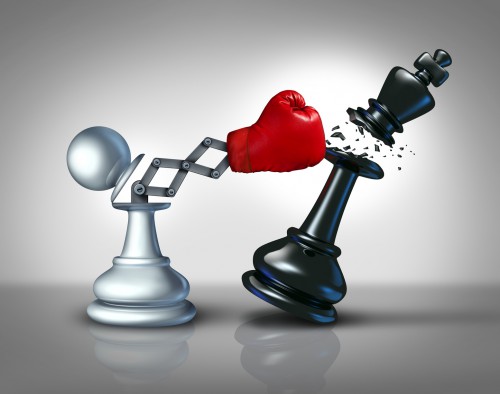 Next, do a simple Google search for the exact names of the products that survived the keywords test.
See what is currently ranking on page one.
If you see a bunch of authority sites (sites like WebMD, Wikipedia, About.com, Amazon.com, Oprah.com) – competition will be too hard. Disregard these products.
Once you complete the process, you'll want to choose the product with the highest search volume, and least amount of strong competitors.
What Niche Keyword Research Tool Should You Use?
In the interview (as well as on Lifestyle Affiliate's beginners module), the Stantons recommend using Google Keyword Planner Tool and normal Google search.
These are both free and easy-to-use tools.
In the more advanced modules, the Stantons use Long Tail Pro (platinum version), which comes with very handy research and competition analysis modules.
Creating Content For Your Niche Site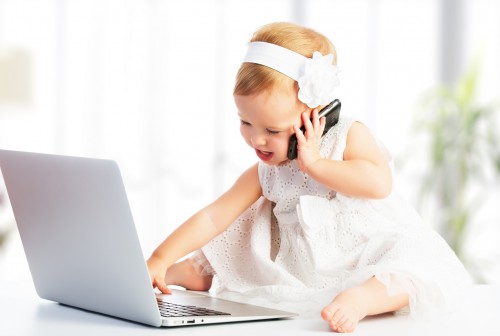 According to Jill & Josh, in order to build a profitable niche website, you will need to create 4-10 pages of valuable content.
These pages will be in correlation to your keyword research.
For instance, if you found decent search volume for does <product name> work – you'd create a page with that title. The content for that page could be showing how the product works, how to use it, the pros and cons, etc.
There are 4 pages that every website Jill & Josh create has, and we've listed them all on today's free PDF.
Ranking & Getting Traffic
In the interview, Jill and I cover several traffic-generating options, including:
Social Media
Guest Posting
Spying on the competition (what websites point to them? can you get on those website too?)
Private Blog Networks (way out of this post's scope, but covered step-by-step on Lifestyle Affiliate).
For more details on getting traffic and getting your new site ranked, check out today's free PDF.
Affiliate Marketing Tips – The Secret Sauce Of Josh & Jill!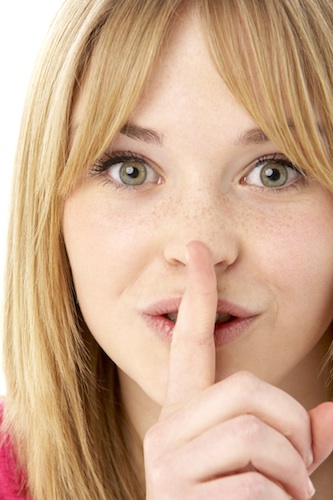 While industry's conversion rate for niche website averages around 2%, the Stantons are averaging 4x that – at 8%.
What's their secret, you wonder? Of course, I asked! 🙂
Use stories as often as possible.
Everyone can relate to some sort of insecurity or some emotion that centers around the pain-point that your product solves.
Use small paragraphs.
Make the text easily scannable and readable by using subheadings extensively.
Remember that people are impatient and short on time. Make it easy for them to find what they're looking for. Aim for clear, not clever.
Add calls to actions below all of your posts – this is where the Stantons see 60% of their conversions.
Make your call to actions flow with the article:
Instead of "click here to buy <product name>!", consider: "Ready to <benefit>? Click here to learn more about <product name> from the official website" – or something similar.
Affiliate Marketing & Passive Income Resources: Stuff We Mentioned Today
Click here to download today's free PDF: "How to create your first profitable niche website!"
Looking For More Passive Income Ideas?
Check out these episodes 🙂
I Need Your Help!
If you haven't already, I would love if you could be awesome and take a minute to leave a quick rating and review of the podcast on iTunes by clicking on the link below. It's the most amazing way to help the show grow and reach more people!
Leave a review for Meron's podcast!
Affiliate Disclosure: Please note that some of the links above are affiliate links. There is no additional cost to you, and I will earn a commission if you decide to make a purchase.
Photo credits3.
Don't Miss an Episode! Subscribe Below:
Using something else? Copy this address:
––– http://www.meronbareket.com/feed/podcast/ –––
---
Authority site: a high quality website that is respected by trustworthy people in its niche/industry. ↩
A keyword, used in the context of search engine optimization (as in – getting found on Google), is a specific word or phrase that people type in Google. Targeting a keyword means creating content on your site that Google will find relevant, and present it in the search results, when people type that keyword in the search box. ↩
Photo credits: business idea – © peshkova – Fotolia.com. business handshake – © Minerva Studio – Fotolia.com. new life – © N-Media-Images – Fotolia.com. Secret weapon – © freshidea – Fotolia.com. Market Research – © kbuntu – Fotolia.com. baby girl with computer – © evgenyatamanenko – Fotolia.com ↩