Click here to download today's free PDF: "How to create your first profitable niche website!"
Affiliate Marketing & Profitable Niche Websites: What You Will Learn
How team 'Screw The Nine to Five!' used affiliate marketing to create passive income streams totaling over $17,000 a month – and how can you do the same!
How to find the best passive income opportunities for affiliate marketing.
How to easily do keyword research for niche websites
How to build profitable websites one after the other – until you have your own niche site empire!
How to do all of this – using nothing but free tools!
Today's Guest: Affiliate Marketing & Passive Income Ninja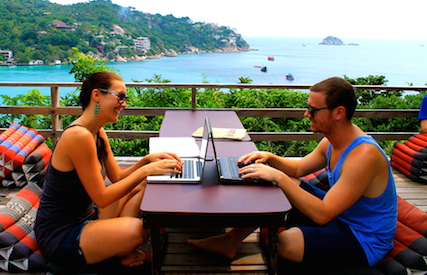 Jill and Josh Stanton are the founders of Screw the 9-to-5. Today, Jill joins us to help listeners of Inspiring Innovation (that's you I'm talking to! 🙂 ) create passive income streams from scratch.
You can complete your research, set-up a niche website, and create the content for it in 9 days or less – according to Stanton. This makes it one of the fastest ways to start generating an income online!
For the Stantons, affiliate marketing is a $17,000 monthly passive income stream. Read more to find out how can you achieve the same results.
Continue reading IIP064: How To Make Passive Income By Building A Niche Site Empire