In this episode, Ralph Quintero and I dissect 'The E Myth Revisited' by Michael Gerber, and see how to apply lessons for the book to real life businesses.
Sometimes the universe throws you a curveball. This week was one of those times. With undeniable irony, right after my previous episode about the systems that drive Inspiring Innovation went live – my VA has announced her decision to resign.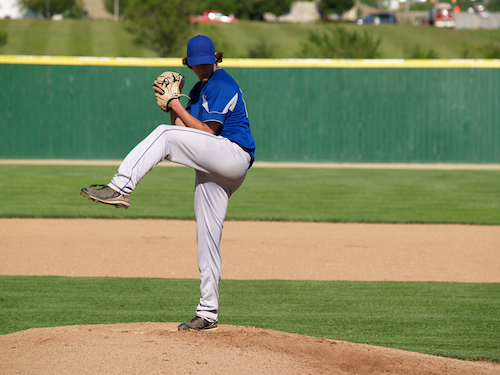 At first, I felt confident that the systems I previously shared with you will allow us to make the transition quick, smooth, and easy. However, an in-depth look revealed that those systems where built around specific people with specific skills, not around the processes that had to take place.
Having a system that depends on the specific abilities of a specific individual is still better than having no system – but not by much.
So I decided rebuild my systems – the smart way. I was obviously doing something wrong, but I wasn't sure what, so I decided to go back to the book that started the systematization journey for so many of my colleagues and friends: "The E Myth, Revisited".
The E-Myth Revisited: Why Most Small Businesses Don't Work and What to Do About It
The E Myth Revisited: Episode Highlights
Why should you care about systemizing your business.
Key mistakes that I have made, and how can you avoid them
why the E Myth has forced me to reflect and remind myself of the true reasons behind starting my business.
Why until you find and define your primary aim your business will never have good systems that can replace you.
Why without systems you don't have a business – but just a glorified job!
Today's episode is the first in a series of two episodes documenting my transition to (hopefully) better and more scalable systems, following 'The E Myth Revisited', as well as advice from my close friend, business mentor, and cohost for these episodes: Ralph Quintro.
It turns out that (like anything else in life), when it comes to building a strong, robust business, understanding where things usually go wrong can prove to be quite helpful in making them go "right".
So without further adieu, let's get started… and tackle the elephant in the room:
Why Do Small Businesses Fail?
According to the revisited version of The E Myth, released on October 2004, over 400,000 small businesses in the US close their doors every single year. Considering the current state of economics, and the fact that 10 years after the book has been published, the failure rate hasn't changed too much – this number is probably higher today than ever.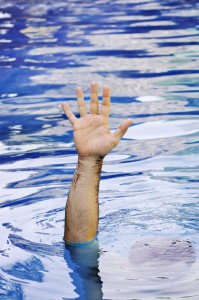 According to Michael Gerber, the author of 'The E Myth', most entrepreneurs held a technical job before they set to launch their own business. I had one, and chances are you had one too.
Whether you were an:
IT professional
graphic designer
a salesperson
a plumber
an accountant
a doctor
a nurse…
…Or a teacher, engineer, hairdresser, or anything else – chances are you are doing something technical, and that you were damn good at doing that.
But while you were great at what you did, something wasn't right.
Maybe you hated your job, your colleagues, your boss, your customers, your hours, your dress code, the commute, or anything else about the job. Whatever it was, one bright day, something snapped inside of you. "I'm not carrying on with this shit anymore!", you found yourself shouting (probably inside your own head).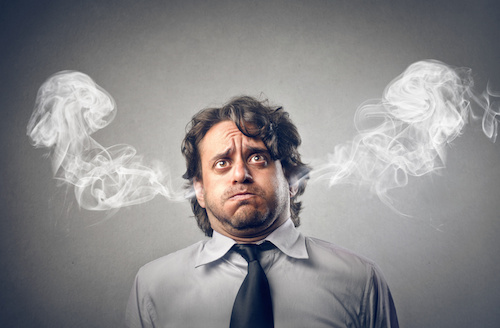 That moment right there (recognize yourself in that picture?) is what Michael Gerber (the author) calls "the entrepreneurial seizure". According to Gerber, this is the real reason why most people decide to start their own business and become entrepreneurs.
Oddly, this is also the number one reason why most people fail at creating an amazing business.
Most of us start a business simple as a legal way to kill our boss and get him out of our lives.  So, we usually take the technical things that we already know how to do well, and build an entire business around those things. According to Gerber, most entrepreneurs and small business owners end up recreating their job, just without the part that pissed them off.
But here's the problem with this approach: a business isn't just about the technical work that needs to get done. A business also requires us to complete managerial tasks and take care of stuff that is perhaps out of our "technical comfort zone", like:
Sales
Marketing
Managing employees
Customer support
Financing…
… And a lot more.
As Gerber puts it:
"rather than [knowing the technical work] being [your] greatest single asset … [It] becomes [your] greatest single liability".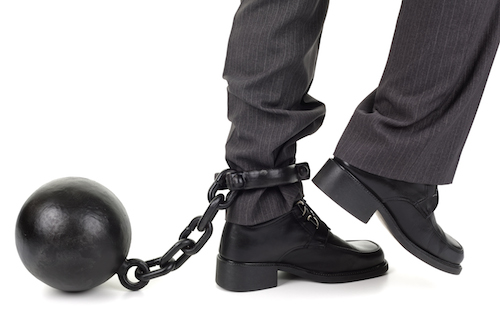 By taking the technical job that you did for someone else, and creating your own business around it… You have successfully cloned both your job, as well as tens of other tasks that other people (even if you disliked them) used to do.
Many new entrepreneurs say to this: "I know, but I can do that job better, too". And perhaps they're right. But more often than not – the technical job in a new business takes so much of their time, that they never reach all the things that they can do better than others.
It's impossible for one man to do all the technical work as well as the managerial and entrepreneurial work. There is no way to do everything, and like anything else in life, something has to break.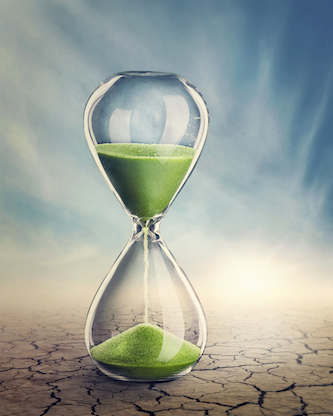 Bottom line is that most entrepreneurs default to do only the technical work, neglecting everything else… because they don't have the time to do it. 
The result? An entrepreneur working around the clock in his business, instead of ever working on his business. And so, he can never truly break free, and the business becomes more limiting and consuming than the job he once ran away from. Overworked, under slept, tired, frustrated, and in worse case – in debt.
The REAL Problem With The E-Myth (The Entrepreneur Myth)
We all know the entrepreneur myth. We grew up on it. Hell, I promote it on this show:
The single individual, whom surmounted all of his powers and against all odds, struggles, hardships, and forces of nature – made it to the top. 
How? Well that's the mythical part of the story.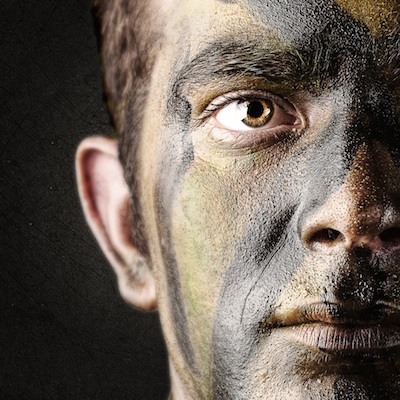 The mythical entrepreneur who won against all odds.
 The myth tells us that the success is achieved with cutting edge innovation, a burning passion and desire to succeed, and many, many hours of burning the midnight oil. The myth holds the hard work of the individual as the most sacred, and while all mentioned above IS REQUIRED, what's missing here is working on the right things, and doing so at the right time.
What Are The "Right Things" That Entrepreneurs Should Work On?
Building a business that serves a need of your customer… rather than your need of getting rid of your boss.
Building a business that's scalable and can carry on providing consistent experience to your customers as it grows.
Building a business that provides you with the lifestyle you dreamed of when you left the 9 to 5 job… rather than a business where you always need to put in twice as many hours as you ever did in corporate!
Building a business that frees you to pursue the things that matter most to you… instead of repeating the technical tasks time after time, project after project, to no end.
The only way to achieve these things, which according to 'The E-Myth' are the true benefits of entrepreneurship, is to awaken parts of your personality that might have been dormant for a long, long time.
Waking Up Your Dormant Entrepreneur
According to Gerber, when it comes to business, there are three different people that live inside of us at any given moment. In order to understand who these people are, and why they live in our brain rent-free, let's start with an example (taken from the book):
Fat Guy VS. Skinny Guy
Imagine every single time in your life where you decided to go on a diet, get back to shape, or start running. What were you doing a second before that idea flashed through your mind?
Personally, I get the urge to take better care of my health and of what I eat when I find myself stuffing another Snickers bar down my pie hole while watching Sunday night football.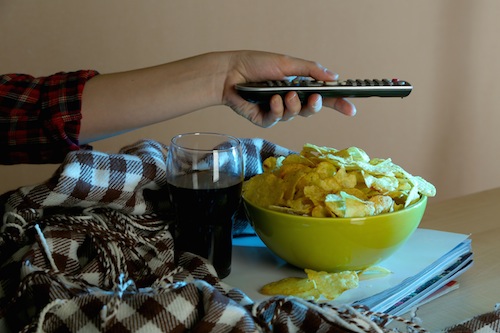 "Jesus Christ, this is the most I ever weighed in my entire life! I get breathless just from walking up the hill when coming back from the supermarket! I really need to get my shit together!!!", a voice says inside my head.
You know what I'm talking about, right?…
…That voice is skinny guy.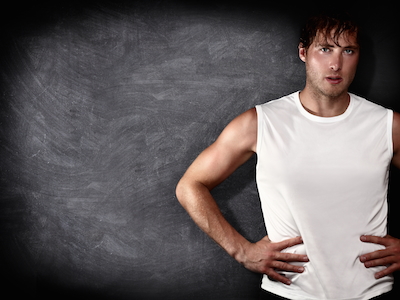 Skinny guy is all about health, fitness, vegetables, yoga, and all things that revolve around… well, being skinny. Skinny guy is the voice in our head that makes us go to the sports shop and buy a new pair of running shoes, running clothes, heartbeat monitors, and whatever other accessory that will start collecting dust in our cupboard pretty soon.
But before our new running accessories get some wear and tear, we usually wake up one morning to find that someone else in charge: fat guy.
Fat guy doesn't like running. Fat guy doesn't like the gym. Fat guy doesn't like cold weather, or hot weather, or any weather for that matter. What fat guy wants, is to stay in bed, or maybe crawl to the sofa and watch some TV while eating nachos.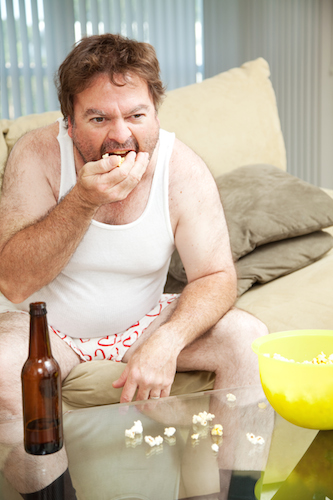 And as long as fat guy is back in charge, you return to your previous habits (those that woke up skinny guy to begin with).
Do you recognize the struggle between skinny guy and fat guy? Most people do. Since only one of them can be in charge at a given moment, one's fitness rises and falls on the ability to balance the two.
So what does all this have to do with entrepreneurship? 
In 'The E Myth', Gerber explains that just like the never-ending battle between skinny guy and fat guy, when it comes to business we have three different people trying (and failing) to get along together inside our brain: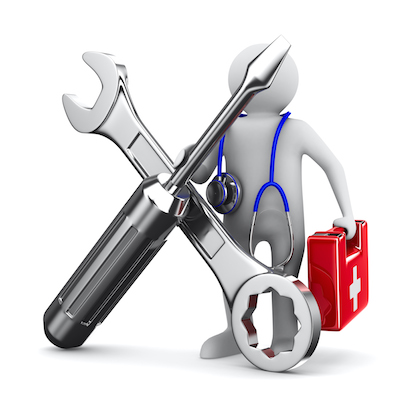 The Technician
The technician is the business persona that most of us recognize most easily. As already hinted in this post, the technician is the one that's getting things done.
The technician does the "actual" work. He's the part in us that believe that, "if something needs to be done well, then only I can do it.". And he's the voice inside our head forever reminding us to "get back to work".
Only lives in the presence, the technician doesn't bother himself with neither the past nor the future… he just wants to clear his to-do list!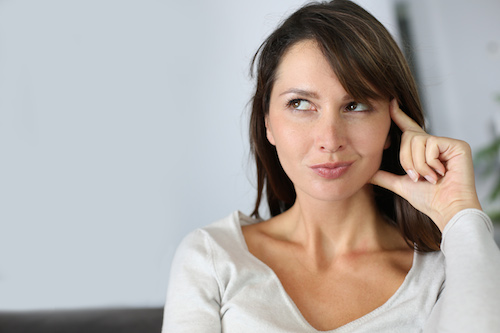 The Entrepreneur
The entrepreneur lives in the future. It's the part in us that gets excited about opportunities and "how things can turn out". It's the part that asks, "wouldn't it be great if…?". It's the part of us that gets hooked on ideas and envisions the marvelous business we could build out of them, and the impact that would have on our lives.
The entrepreneur is always wondering how things could be made better, but has no regards to the past or present. He lives in the future and spends no effort dealing with the problems that are currently "on the table".
Give the entrepreneur total control, and you'll find yourself working at daydreaming rather than anything else 😉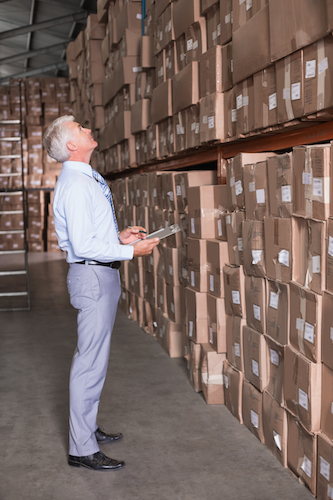 The Manager
The manager is the part in us that likes order. When you find yourself shopping for boxes at home depot, and later rearranging your entire garage into those boxes… you know the manager guy inside you took control.  The manager is the part in you that gets excited by the concept of using a label maker (don't be ashamed, I love my label maker!).
If the technician lives in the present, and the entrepreneur in the future, you could say the manager lives in the past. He is in charge of reflecting, analyzing, and making sure things would go better the next time. In a way, he's always cleaning up after the entrepreneur.
Come to think of it, without the entrepreneur, the manager will have nothing to do. And without the manager, the technician doesn't know what to do, and when to do it. And finally – without a technician, nothing would ever truly get done.
Looking at it this way, it's pretty obvious that you need all three of them in order to create a successful business. But just like Skinny Guy VS Fat Guy, only one of these personas can be in charge at a given moment. So the problem becomes balancing the three.
Since most of us are used to being "the technician" in our 9 to 5 career, we usually let him take control of everything, not leaving room for the other two. BIG MISTAKE.
As you can see, as long as the technician is running our business we will always be stuck on the hamster wheel.
The technician inside us will never build systems for other technicians to follow and replace him, because, "who has time for that?". And so… Most entrepreneurs struggle with building a business that lets them grow and break free.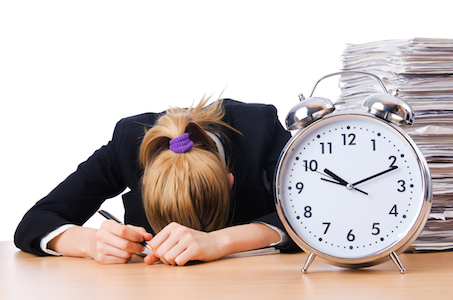 Does Your Business Need To Change?
According to the book, I would say there are three major reasons for you to decide to change your business, and they are:
Financial reasons

Is the business making enough money to cover the bills?
Is the business making enough money to grow?
Is the business making enough money to create the lifestyle you dream dull when you started it?

Freedom reasons

Has the business become nothing more than a glorified job?
Is the lifestyle that the business provides you actually worse than what you had in the old days of the 9 to 5?
Do you have less vacation days than ever, and spend any waking moment thinking about your business?
Is the business unable to function without you?

Life aim reasons

Is the business helping you achieve your life aim goals?
Is it creating the change you envisioned, both in your life, your family's life, and in the lives of your customers?
Does it look and behave like what you wanted it to?
If you answered "no" to any of the above, you, just like me, could benefit from today's episode, as well as from reading 'The E Myth'. 
Scroll to the top of the page and click "play" to listen to today's episode – you will find out how to move forward from this point and towards creating change. Or come back in a few days for part two of my The E Myth review!
Until part two… Be amazing,
Meron
P.S. What did you think about today's post/episode? Agree? Disagree? Leave your thoughts in the comments section below… I'd love to know 🙂
Mentioned Resources:
I Need Your Help!
If you haven't already, I would love if you could be awesome and take a minute to leave a quick rating and review of the podcast on iTunes by clicking on the link below. It's the most amazing way to help the show grow and reach more people!
Leave a review for Meron's podcast!
Affiliate Disclosure: Please note that some of the links above are affiliate links. There is no additional cost to you, and I will earn a commission if you decide to make a purchase.
Don't Miss an Episode! Subscribe Below:
Using something else? Copy this address:
––– http://www.meronbareket.com/feed/podcast/ –––
Photo credits: A drowning man's hand – © Elenathewise – Fotolia.com.  Mad man – © olly – Fotolia.com.