In this episode Ralph Quintero and I break down the process of systemizing your business, and share a standard operating procedure template that you can use to systemize your business.
Systemize Your Business With This Standard Operating Procedure Template – Episode Highlights:
How to break down complex procedures into documented systems that you can hand over and delegate.
An SOP template that you can use to start systemizing your business – today!
Online tools you can use to both document your business, and manage your projects.
Recommended books and resources about systemization and standard operating procedures.
A free Standard Operating Procedure template for you to use to start systemizing your own business!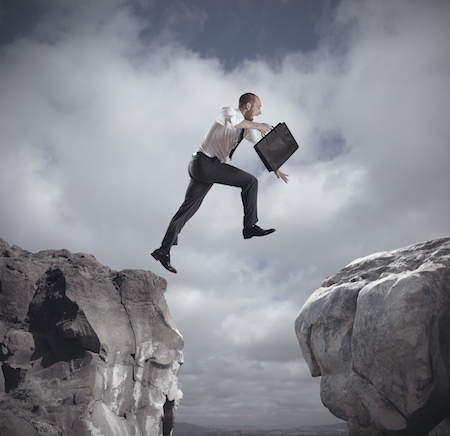 We Want To Help You!
My cohost on today's show, Ralph Quintero, has helped some of the world's biggest brands improve their systems and become more scalable, efficient, and successful.
Today, Ralph and I want to offer our help to the listeners of the Inspiring Innovation podcast:
We would like to help you take the first step toward systemizing your entrepreneurial business. It will be 100% free of charge, and it is our gift to you for listening to the show (as well as a great way to celebrate the show reaching episode 80!)
All you have to do in order for us to help you take your business to the next step is this:
Share this post on your favorite social media
Leave a comment below saying what excites you the most about systemizing your business
Email me at [email protected] and tell me: What is the most complicated, most time-consuming, or most annoying task that you have? What task would love to systemize and get off of your shoulders? (Even if you don't believe it's possible!)
We will choose a listener from the emails and help him – live on the show – to kickstart his systemization project (or take it one step further, if the project already started!)
Benefits Of Standard Operating Procedures
By having SOP's in place, you drastically improve the agility of your business; New employees can get started immediately, with very little training – if any. You can hire less qualified personnel (equals: less expensive, and easier to find), while maintaining a consistent level of quality in your tasks.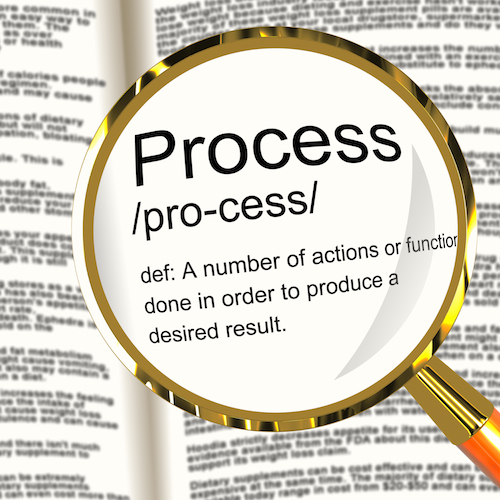 Even if you are the only employee in the business, having an SOP in place will free your mind from remembering technical details, and free you to spend more effort and thought on the business rather than in the business.
An extra benefit for the entrepreneurs amongst you, is that SOP's are easy to be copied between different businesses and ventures, so the return on the work you will put in when writing them once will be far greater.
What Processes Can Be Systemized Into Standard Operating Procedures?
Considering the fact that everything that happens in McDonald's is a result of the system – from offering you an apple pie while you order, to how the tomatoes and lettuce are organized inside the bun – almost anything can be systemized.
When it comes to entrepreneurship and online businesses, you will commonly be looking at things such as:
Social media tasks (sharing stuff on social media, handling inbound social media, handling outbound social media, etc.)
Handling incoming calls, emails, and inquiries
Finding and researching potential leads, customers, podcast interviewees, JV opportunities, etc.
Streamlining webinars – from taking care of the technical part and the set up, and all the way to scripting it and having someone else run the entire show
Handling service/support calls & emails
Creating and reproducing content
Creating graphics and other creative
Search engine optimization and planning
Technical management; buying domains, setting up WordPress sites, uploading files, updating plug-ins, managing settings, etc.
And much, much more
What about more complicated processes?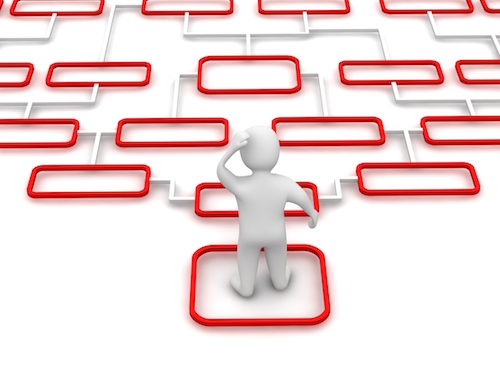 As Ralph Quintero explained in today's episode, some processes require "exploratory procedures". Unpredictable by nature, they are quite hard to break down to a yes-no algorithm. So what can you do about it?
First, you reduce the "before" and "after" around those exploratory procedures to the minimum by systemizing as much as possible of what needs to happen around those procedures. Remember, an 85% systemized and documented procedure is far better than 0%! 
Another way to look at it, was suggested by James Schramko on a previous episode: Many times when something can't be systemized, he noted, it is because the input going into the process is unpredictable and inconsistent. In such cases, putting a system in place that will make the input more structured, consistent, and predictable will often allow to get rid of the "exploratory procedure" and create a seamless process.
An example for this is podcast editing. I previously was unable to systematize the post-production of my podcast. Editing the show required making decisions of what to cut and what to leave in, decisions that only I could make. This meant that only I could edit my own show, which was (of course) a terrible waste of time.
James suggested that the problem does not truly rely in the complexity of editing, but rather in the inconsistent structure of my raw recordings. By applying a new planning & outlining procedure into my podcasting process, and defining an episode structure –  episodes became predictable and consistent, and editing them finally became delegation-able!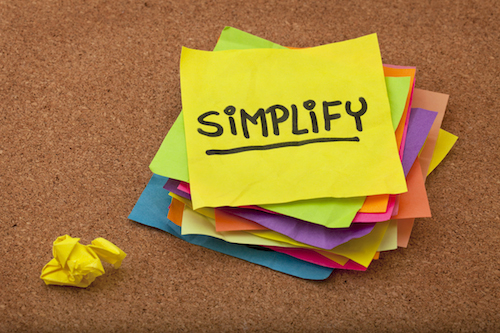 Ask yourself: what complicated process am I struggling with, that would have been a lot easier if what comes into that process was more consistent? Then put a system in place for that input, before trying to systemize the exploratory procedure!
How To Create Standard Operating Procedures (SOP) That Work?
An operating procedure's quality is measured by:
How detailed it is – is all the information that's required to complete the task included in each step?
Simplicity – is the standard operating procedure written in a clear, understandable, step-by-step manner?
Actionable – are the actions required clear? Could a 15 years old read and act upon the steps?
Measurable – are the expected results/deliverables of the procedure clear?
Other factors determining the success of the SOP include:
Relevance – is the SOP up to date? Standard operating procedures should be living documents, not carved in stone. This is much easier to achieve in this day and age with the many online tools available at our disposal, some of which are reviewed at the end of this post.
Usability – is the SOP formatted in a way helpful to completing the tasks?
For instance, for a technical procedure that is to be completed inside a specific piece of software; does the SOP includes screenshots that help the assignee follow the steps? If appropriate, is the SOP in video or audio format? Is it formatted in a way that's easy to follow when actually conducting the task?
My Standard Operating Procedure Template
I try to create an SOP for every task that repeats itself in my business more than once.
The format below encapsulates everything that needs to be known about a task, in order to complete it successfully. It is a combination of what has been working in my business and what has been working in Ralph's businesses.
You can download it as a printable PDF/editable Word document here: Download The Standard Operating Procedure Template [It's FREE!](Remember to adjust the template to fit the needs of you, and your business.)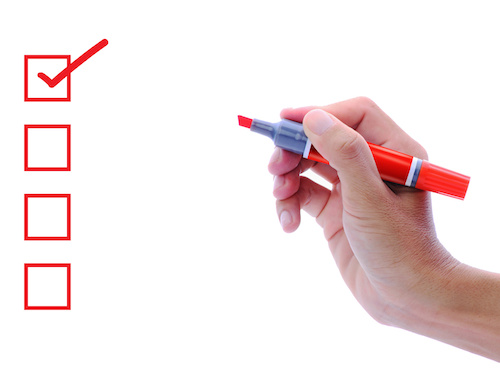 Task title
Each task has a short title encapsulating what the task is about. Note: Keep it short. The title doesn't need to encapsulate the "how" or the "why".
To clarify this, I'll give you an example: Let's say that I have a task of defining the title, description, subtitle, and release date of a podcast episode. In Inspiring Innovation, we call this "defining the episode's metadata"… So this task will be titled "Episode Metadata", not "define title and description for episode"!
Similarly, the task of taking the show notes I wrote and creating a WordPress post out of them isn't titled "copy show notes from Google Drive and paste them in WordPress in a new post and stylize it", but rather "Create WordPress post".
Task owner
For every task, even before it is assigned, is is known and defined in advance what type of employee will run the task. This is defined by the task owner, and examples are: project manager, audio editor, transcriber, graphic editor, admin, etc.
This allows any manager (in my case, Julie or me) to assign a task when it is to be completed to an appropriate employee, without reading through the entire workflow and figuring out time and time again, "who's this for? who can do this?"
It also allows everyone on our virtual team to search for open and unassigned tasks relevant to their role, assign it to themselves and get going automatically, instead of us needing to manage those assignments manually.
I mentioned on some previous episodes that we are using Asana to manage our systems and projects. Since Asana doesn't have a "task owner" field (only an "assignee" – which is a specific person, not a role) I thought I'd mention how we handle this field:
We achieve this by adding tags to the task. For instance, we would add the tag #transcriber to mark the task as owned by the transcriber role. We begin owner tags with a '#' to differentiate the tag from other tags (such as @pendingApproval, using the @ to mark a 'task status' tag).
Task Timing
Every task needs to take place in a specific timing – activated either by a specific trigger, or by a predefined frequency.
For instance, the "Create WordPress post" task I mentioned earlier, is triggered by the completion of the "write show notes" task. But our task for blocking IP addresses of people that are trying to hack into our systems, titled "Block Offending IP's", is a task that takes place every morning, or in other words – is activated by frequency, in this case "daily" – without any other external trigger.
Task assignee
Since we use Asana, our SOP's and tasks live in the same place, together. The SOP is saved in a template project, that we duplicate upon need. For instance, as I shared in this post, all the tasks for creating a podcast episode from start to finish exist in a template project that we duplicate every week for that week's episode.
So our SOP's become the actual tasks that are assigned to people on my team to work on. Meaning, it's not a separate operational manual, but actually becomes a living task. This adds another field to my SOP, that wasn't relevant when operating procedures were kept separately from task management systems: the assignee.
The assignee is the specific person, not role, who is in charge of completing this instance of this task (even if some steps of this task are to be completed by someone other than the assignee, the assignee holds full responsibility for the successful and timely completion of the task).
Task due date
Just like with "task assignee", since all our SOP's become tasks in Asana, every task has a due date. This is, of course, the last possible/acceptable date by which this task is to be completed.
The assignees are empowered to complete their tasks as early as possible, obviously!
Task notes
The task notes are used to quickly describe the context of the task; what is this about? what is this for? For example:
"This task is about creating a shareable image that we can post on our social media accounts to promote our latest post"
The notes section is crucial both for the assignee and for the manager.  For the assignee, it orients them before they begin a task. For the manager, is allows quick and easy management of tasks, as it saves them from reading the entire workflow to find out what the task is.
Without a good "notes" section, you'll find that the task "titles" become very lengthy!
Expected deliverables/results
This field functions as "the bottom line" of the task's definition. It describes, as clearly as possible, what are the expected results of completing this task successfully, or what deliverable files/products should the assignee end up with.
For example:
"Expected results: a new post is created inside WordPress, including the show notes I wrote, proofread, stylized, tagged, and with pictures"
Another example could be:
"Expected deliverables: Excel spreadsheet attached to this task including the results of the SEO keyword research"
Having the "expected deliverables/results" field is useful both for providing a view of the endgame to the assignee, allowing them to quickly make sure they haven't missed anything before submitting the task, as well as for the manager – who gets a quick birds-eye view over the endpoints of the task.
Estimated duration
This field is something new that I am implementing. The sole purpose is to give a ballpark both for the manager and to the assignee of how long this task should take. This allows assignees to know if the task is taking too long – and ask for help, as well as helps the manager spot inefficient employees – without needing to understand the task itself.
The reason I am adding this to my documentation and standard operating procedures is that after one of my employees resigned, I had to take on some of his tasks. I quickly found that tasks that took him an entire day, took me 75% less.
How easy it would've been to spot this, if my original SOP template included this field? How much time and money could I have saved? A lot!!!
Workflow
OK, this is the meat 🙂 The workflow is the step-by-step, turn by turn, explanation of how to complete the task. This should be (as mentioned above in this post) as simplified and un-technical as possible.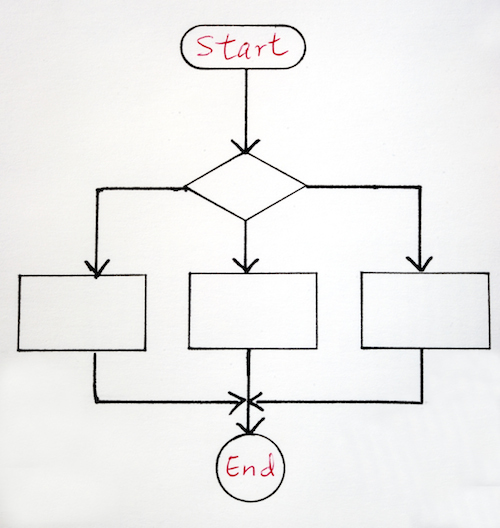 While everything else determines the "context" of the task – who completes it? When is it to be completed? What should be the results of it? – This is the only part of the task actually explaining HOW the task is to be done.
This is the ingredient that creates the consistency and scalability that systems offer, and allows you to stop doing the technical work – and delegate it to someone else!
For example:
Log in to MeronBareket.com WP account at http://www.meronbareket.com/mgmt . Use LastPass for login credentials
Click on Posts
Click "Add New"
Insert following post data:

Title: IIP – Draft
Select Category: Podcast
Copy "default code to place in every draft" from the bottom of this task, and paste it in the WordPress post

Click "Save Draft"
Once the page reloads, click on "Get Shortlink". Post the shortlink in this task.
10 … etc.
Task's "IFTTT"
Just like every task should have "task's timing", defining what are the triggers that prompt the starting of the task, every task should have the endpoints defined as well. In other words: for every task, you should define what happens once the task is completed, whether successfully or with error? IFTTT, standing for "if this, then that", is that endpoint definition.
This is where you define stuff like:
"if completed successfully, change task status to 'pending approval'"
"if completed successfully, Mark task as complete"
"if you believe changes are to be made to the workflow, contact anyone from the managing team and discuss the issue"
"if you receive an error message, stop immediately and contact tech support / your supervisor"
etc.
Basically, IFTTT defined how a task "behaves" in your organizational world, and how it affects other tasks and people. You could define an IFTTT rule that upon completion of a task, the next task in line is assigned to someone specific (thus automating the "trigger" mechanism, instead of having project managers trigger all tasks manually).
Download the SOP template here
Download my standard operating procedure template by clicking here: Send Me THE SOP Template (PDF & Word)!.
You will be emailed a zip file containing both a printable PDF (for those that want to fill in the tasks by hand, or use the printout to draft procedures in staff meetings) as well as an editable Word file. It's yours for free.
Tools For Creating Documentation And Standard Operating Procedures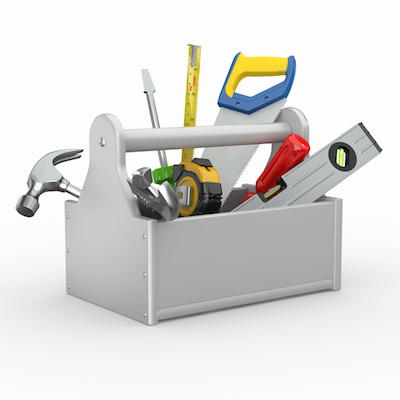 In the last part of today's episode, Ralph and I discussed the different tools that can be used to easily manage the systemization and management of your business.
Recommended documentation tools:
Google Drive – creating your SOP documents in Google Drive allows you to easily share those documents would anyone around the world, as well as provide an online environment to edit and manage revisions, leave comments, and improve the systems.
Evernote – you can create a shared notebook, and save each SOP as a note. From this point on it pretty much behaves the same like managing in Google Drive.
ScreenFlow – every time I need to show an employee how a process is done, I can simply do it on my computer and have ScreenFlow record every single mouse click. This creates a video documentation of how the process is done. I could just as easily ask the employee to convert this to text SOP as well, and save precious time on writing it. The Windows alternative to ScreenFlow is Camtasia.
Jing or Skitch – both apps allow capturing and annotating screenshots, allowing you to capture screens showing where actions should be taken, parameters to be used, corrections that need to be made, etc. Jing also allows recording short videos, instead of splurging on ScreenFlow/Camtasia.
Skype + eCamm recorder/Pamela – Skype is an amazing collaboration tool. But if you are already spending the time on getting online with your employee, and showing them how to do something – why not have that call recorded and used at documentation for future employees? Both eCamm call recorder (for Mac) and Pamela recorder (for Windows) allow you to record Skype calls, including video and screen shares, with a flick of a button.
Internal WordPress site/internal wiki – both of these options provide another way to make your systems available to all of your employees via the Internet or your internal network at a central location, as well as providing editing and provisioning tools.
Recommended project management tools:
Asana – Asana is currently my favorite tool. Used by several Fortune 100 companies and entrepreneurs alike, Asana provides a way to build and manage both your SOP's and projects and tasks all seamlessly in one place. It's incredibly robust but very agile and takes only minutes to learn. Oh, have I mentioned you get it full-featured for free for up to 15 users? 🙂
Trello – a more visual project management tool then Asana. Ralph praised it in today's episode. Like Asana, it provides an easy way to assign tasks and have conversations around them. Also like Asana – it's free!
Basecamp – one of the world's most famous project management tools for small companies and entrepreneurs. It isn't free, and in my opinion a lot less fun to use then the above two options, but does deserve being listed nonetheless.
SOP's And Project Management Mentioned Resources:
In addition to the resources mentioned above, here are the other resources and books we covered in today's episode,
I Need Your Help!
If you haven't already, I would love if you could be awesome and take a minute to leave a quick rating and review of the podcast on iTunes by clicking on the link below. It's the most amazing way to help the show grow and reach more people!
Leave a review for Meron's podcast!
Affiliate Disclosure: Please note that some of the links above are affiliate links. There is no additional cost to you, and I will earn a commission if you decide to make a purchase.