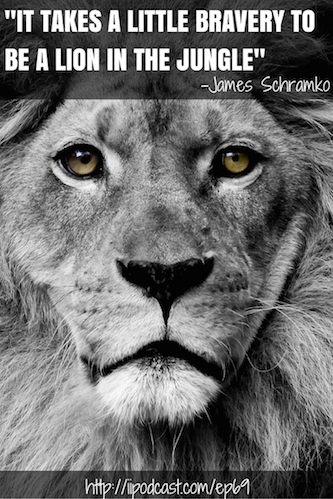 On Today's episode, Internet Entrepreneur James Schramko Shares:
How to make the switch from working a full time job (even when you have mortgage, debts and four children to support) into a full time entrepreneur, running a 7-figure business.
How to use what you already know to create a profitable business.
The "chocolate wheel" strategy to create businesses where customers buy from again and again and again.
How to systemize your business so you can outsource all time-consuming tasks.
Two frameworks that you can use to make your communication both in sales and in training a lot more effective.
3-step action plan to get started today.
Today's Guest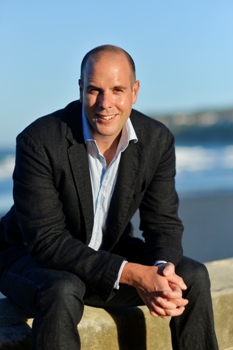 James Shramko is an Australian internet entrepreneur. In 2005, he was working in a car agency, and while he was bringing in a nice income, not much of it was left every month after paying his mortgage, his debt and the cost of being a parent for four children. James made a decision to create his own wealth instead of working all the hours helping someone else create their own wealth.
Unlike previous guests on the show, James' beginning wasn't easy. For the first nine months trying to do online business — he made zero sales. He had to learn a lot, and he struggled a lot. In today's episode James shared the processes he had to go through, the things he tried, and the lessons learned on the path to becoming a successful entrepreneur.
There are several key takeaways from today's episode, perhaps the most important one is James' emphasis on actually doing the right thing. There are two things to pay attention to in this — one is doing and the other one is the right thing. As James says, "Knowing what the right thing to do can be very hard." And you will have to listen to today's episode to find out how he chose the right thing and how you can do the same.
SOPs and Creating Fast Business Systems
One of the things that James is most known for is his insane ability to crank out new products every single month.
In order to be able to create content at this astounding pace, James has systemized every aspect of his business in order to make sure he doesn't need to do any repetitive task that isn't related to content creation.
Systemization Example: Systemizing Your Podcast
For example, take podcasting: James hosts and co-hosts more than 5 different podcasts. If he was to try and edit those shows, write the show notes, and share them on social media — on his own. That will probably be a full time job.
Instead, the entire content creation for his podcast is fully streamlined:
First, James records the episode
James places the recording in Dropbox
James' team starts working on the podcast
They will remove the "uhms" and "ahs" and clean up the sound
They will add intro, outro and other bumpers
They will export the file, convert to mp3, complete tagging and add all the information to it
They will transcribe the file
They use transcription to write it as a blog post and someone else from the team will create a sharable infographic from the same content
The team shares the podcast episode when it goes live on social media, etc.
What Should You Systemize?
As James put it, "Anything that has to be done more than once in my business needs to be systemized." For him, SYSTEM is an acronym that stands for Save Yourself Some Time, Energy and Money.
The way he developed his System is by documenting every step he takes when doing a task. Next, he gets together with his team and briefs them whether they're online or face-to-face about the system.
The briefing includes the raw material (or what's been input into the system), the steps he take and the expected outcome. His team is encouraged to change the process, update it and add/remove steps as much as needed as long as the end product remains the same. Then he will sit together with the team member that will do the task and will show him step-by-step how it's done. Then the team member will do it step-by-step with James watching. When it's been done correctly, James will let the team member complete the task on his own next time.
The Key Thing For Making Your Systems Truly Work
Here's the caveat that many people miss. On the episode, James explains that the most important thing to do the first time your outsourcer or VA does a task on his own, is to check it thoroughly and make sure it's perfect and return with at least 3 cycles of comments for improvement before you accept the final product.
Please allow your VA to know your boundaries for quality control and the kind of quality you expect from this deliverable. Well, this might sound tedious, but after that is done, James found that his employees can crank the deliverables time after time after time for years over years, have the same quality without him ever needing to spend time on this task again.
Creating Additional Income Streams
James has a unique view of online business that arises from his history working on a car dealership.
"I have this philosophy called the Chocolate Wheel and that is that a customer might come in to one part of your business, but sure enough they'll move around the other parts. So it's like this big wheel, where the slices of the wheel for each product and service and they fit well together because you typically have the same customer in the middle of that wheel. And that's exactly like a car dealership.

"If you think about it, someone buys a car and they'll come back to service it; or they service a car and they eventually renew their car; or they break something or they wanna update their accessories so they go into the parts department and they buy parts or accessories. Maybe they wanna finance their vehicle so they use the finance department; maybe their finance runs out and they wanna renew it so they renew their finance, and then they come back to you and they see another car and they buy a new car…

"So, the thing is, the dealership has one customer, but they're experiencing all the different products and services. They're buying stock, they're buying time and they're buying money. They buy 3 different things from the dealership on the different department labels.

"So the way to build a profitable business is to start with your one customer and see what else you can provide that they're already consuming and that they absolutely need. And usually they'll ask you if you provide that."
Becoming an Internet Entrepreneur
Finally, James provided his 3-step action plan to making a transition and becoming a successful internet entrepreneur.
Be honest about your situation. Accept the fact that you're going to have to do it yourself. You will never win a lottery not will you get a huge inheritance. So what can you do to start building your wealth?

Carve out new routines. Add repeating events dedicated to working on your business to your calendar and make sure that you stick to it. Watch less TV if you have to. No one said entrepreneurship has no sacrifices.

Start building. Focus on doing the right things. And as mentioned above, the focus is both on the act of doing as well as on the right thing. James suggests starting what you're known for.
What do people ask you about? What type of services are you already providing? If nobody asked you anything, ask yourself what services did you need and you learned to do 2 years ago.
For James, a cornerstone of his business was to use the skills he learned in building websites, doing SEO, and writing himself checklists on how to use properly programs and repackage them as an offer he could sell online.
What have you learned in your journey that you can share with others to help them in theirs? What struggles did you say and wish there were clear resources that could help you out? All of these are great places to start and all of these are promising "right thing" to do.
Mentioned Resources
I Need Your Help!
If you haven't already, I would love if you could be awesome and take a minute to leave a quick rating and review of the podcast on iTunes by clicking on the link below. It's the most amazing way to help the show grow and reach more people!
Leave a review for Meron's podcast!
Affiliate Disclosure: Please note that some of the links above are affiliate links. There is no additional cost to you, and I will earn a commission if you decide to make a purchase.