Hi guys
I just wanted to tribute the tweet that inspired my the most, the tweet that really shook me and reminded me to take action and start doing, instead of planning. It's simple but effective.
Here it is:
You're ready. Start making stuff.

— Ed Dale (@Ed_Dale) April 14, 2012
Yep, good old Ed. Utterly straight-forward, and I absolutely loved this tweet. In its pure simplicity, there's a clear message – "You're already awesome, stop thinking about it, stop studying more about it, just get going!".
So, I decided to make it a motivational poster, which I'm sharing here as a virtual standing ovation to Ed. He's professional, kind, funny and his enthusiasm is literally contagious! And of course – he KNOWS his market.
Keep rocking Ed, hope you like this one: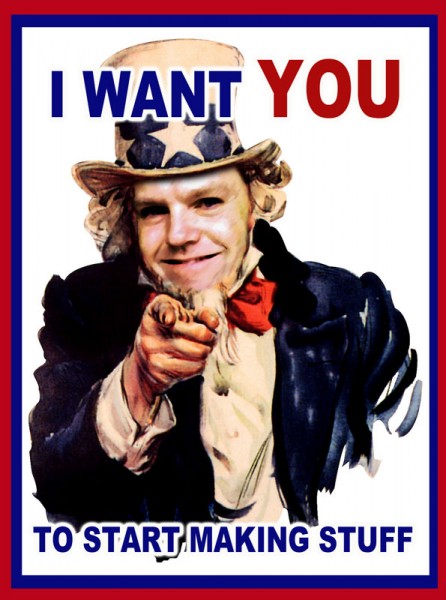 People! Please retweet and like if you find Ed inspiring. He deserves it 🙂
Meron