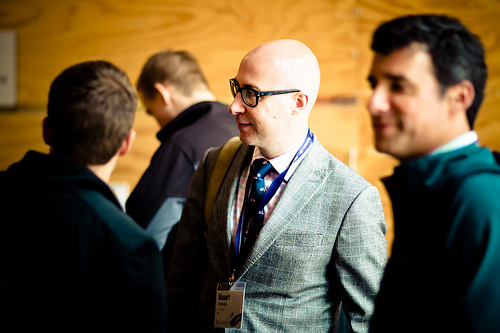 You can't mingle like a pro if you make any of these 10 mistakes that Farnoosh highlights on her podcast:
Podcast: Prolific Living Media: The Daily Interaction
Episode: Episode 64: How to Mingle Like a Pro
What mistakes have you made in your earlier days, or still make today?
I often forget to work the room after I hook up with the first round of people who I click with. On the brighter side, I can definitely vouch for the amazing effect that maintaining a good posture has on mingling and creating new relationships and friendships.
The most effective of all 10 tips in this podcast episode (and the easiest one to achieve IMO) is radiating a welcoming and open body language. Julie always laughs about my tendency of striking heart to heart conversations with strangers wherever we go – whether it's a trip on the train or a transatlantic flight to the USA, openness and genuine enthusiasm are THE REAL secret sauce for making strangers into friends.
What's your secret sauce?