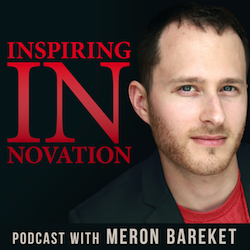 A Daily Podcast? You Must Be Mad!
September, 2012. John Dumas has just launched the 'EntrepreneurOnFire' podcast; the first daily podcast in the niche. Everybody around him thought he's crazy to think he can pull it off. 214 episodes later – it's quite clear that he did – and with flying colors.
With over 900,000 unique downloads and over $12,000 monthly income, John is an amazing success.
How did a 'nobody' manage to get names like Tim Ferriss, Barbara Corcoran, Gary V, Guy Kawasaki, Danielle LaPorte and others on his show?
How is he monetizing?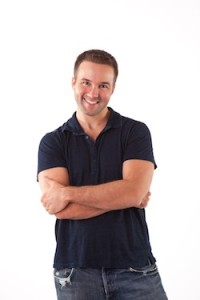 What made his podcast so successful?
And why did I send him cookies??!
Tune in for all the answers 🙂
In this episode you will learn:
How John's experience as a soldier in Iraq affected the trajectory of his career, especially his podcast today.
Best lessons John has learned from the most amazing entrepreneurs.
How to launch, manage and run a successful podcast.
How to reach Apple's New & Noteworthy section and get amazing exposure.
The mentality John Lee Dumas has set on Entrepreneur on Fire that made the daily show possible.
John's take on failure, and how he handles it.
How to open up doors and create opportunities.
How John managed to get interviews with the most famous entrepreneurs in the world.
How to monetize a podcast and make a 6 figure business out of it.
How to get and talk to sponsors, and what should you ask for?
John's favorite part of running Entrepreneur on Fire.
Items & people mentioned in this episode include:
Sharing the love – gratitude for reviews!
My deepest appreciation to all of you (comment or email me if you want to be removed from the list):
Udemy Giveaway Winners!
Here are the lucky ones… If you're in the list and haven't received an email from me, please write to me ASAP!
Entrepreneur Success Series:

 Jeff Mendelson, Gabi Klaf and Chris Murphy.

Art Of Less Doing:

 Gaurav Gurbaxani, Nick Loper and Chris Murphy.

The 10 Minute Daily Invigorator:

 Leah, Gabi Klaf, and Chris Murphy (can anyone spot a pattern? LOL).

Develop iPhone and iPad apps with no programming experience:

 Glory and Gideon Naude.
Congrats to the winners! I can't wait to hear your opinion on these courses!
Don't Miss an Episode! Subscribe Below:
Using something else? Copy this address:
––– http://www.meronbareket.com/feed/podcast/ –––
I Need Your Help!
Thank you all for checking out this episode of the Inspiring Innovation podcast!
If you haven't already, I would love if you could be awesome and take a minute to leave a quick rating and review of the podcast on iTunes by clicking on the link below! It's the most amazing way to help the show grow and reach more people!
Leave a review for Meron's podcast!
Thank you again for your ongoing support.
Stay awesome,
Meron
Disclosure: Please note that some of the links above are affiliate links. There is no additional cost to you, and I will earn a commission if you decide to make a purchase.
Transcript
[spoiler title="Episode 008″]Still in progress, please come back later![/spoiler]