Note: click here to download "3 Foundational Steps For Creating A 6 Figure Business" PDF Now
Episode Highlights: Creating A 6 Figures Business
The three most important steps in breaking free from corporate and the 9-5 and creating your freedom business
The number one thing to remember when starting to monetize your business
Networking events that don't suck
Why you'll never be an overnight success (just like nobody else ever was!)
The most important trait you could develop to become a successful entrepreneur
The 3 foundational steps every successful entrepreneur takes, and every failing entrepreneurs misses
Today's Guest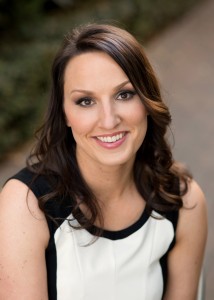 Erin Smith, founder of 'The Starters Club', knows a thing or two about starting successful businesses from scratch; In her early twenties, just getting started in corporate America, she realized that the only way to create true wealth and freedom is through being the owner – and not the employee.
She didn't feel she was ready to own a business yet, so she decided to focus on becoming an owner in the realm of real estate. She did quite well, and bought her first home when she was only 22. After a few years, she decided to give business a shot – and started a pet-sitting company.
With no background (besides the background that Google could offer her), she got started. Within just a few years it grew to a 6-figure income, 12 employees business. BOOM!
A bit later, after burning out, she sold that business.
Her next business reached 6 figures within its first 9 months, and right there Erin found her passion and talent for starting successful businesses.
When people kept telling Erin how amazing her success is, she replied, "You can do it too,". When enough people answered, "I wouldn't know where to start." – she saw the need, and decided to provide the one thing she never had when she got started in business — mentorship, directions, and guidance.
'The Starters Club' was born, and today it offers various resources that teach the steps, tools and strategies entrepreneurs need to follow in order to create a successful business – quicker and easier, and without figuring things out alone.
In today's show, she lays out the 3 pillars, or foundational steps, that have been the secret sauce behind her meteoric success.
3 Steps For Creating A 6 Figure Business
Before I give you the 3 major steps that Erin outlined in the interview, I have a few caveats:
It Isn't Going To Be Easy
While there has never been a time in history where it was easier and cheaper to start a business, it doesn't make it easy. You need to put in the hours and you need to do the work. No one, and no system, will ever replace doing the right things, and doing them NOW.
Erin worked incredibly hard to create her businesses. Whether it was working into the night, early in the mornings, or during what her friends and family might have considered "free time," – she did it all, and her dedication and determination is behind her success.
No One Is An Over Night Success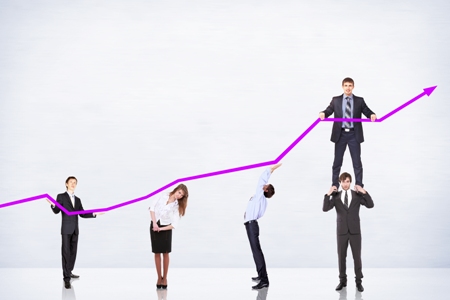 No success story has ever been a true overnight success. The greatest entrepreneurs that we are inspired by, and sometimes awed by, didn't just "come out of nowhere" and start making 5 and 6-figure incomes a month.
Think about it. Nobody has heard about Pat Flynn, Chris Ducker or Rand Fishkin when they just got started and were side-hustling and making ends meet. They became famous when their beard fruit.
Any exponential growth success story has a background of slow, step-by-step and frustrating linear growth, which brings me to the next point…
You Got To Start Somewhere
You got to start somewhere, and there will never be a better place to start than where you are right now.
Sir Richard Branson started somewhere. Bill Gates started somewhere. Steve Jobs started somewhere. They were all nobodies when they got started.
If you have no aspirations to create the greatest tech company in the world, become the richest man on the planet, or launch the biggest software company — you're in luck! Your job will be much easier than theirs! 🙂
"Every master was once a disaster" says my good friend John Dumas in every chance he has. Dumas has a very good reason; Only 2 years ago, nobody knew who he was. Today he's the face of podcasting, and runs a $2M business.
Bottom line, wherever you are right now in life — you are perfectly positioned to start. Stop waiting for the perfect moment and make it happen!
With this out of the way, let's get started with Erin's steps.
To make it super easy for you to consume today's episode, I created a free PDF that summarizes everything we talked about. You can download it by clicking on the icon right here:
Click here to download the "3 Foundational Steps For Creating A 6 Figure Business" PDF
Once you download the PDF, scroll to the top of the post and listen to today's episode. You won't regret it – Erin has an amazing story and many,many fantastic lessons, tips and tactics to share.
Once you're done – please consider leaving a comment below and let us know how we did 🙂
Other Mentioned Resources:
I Need Your Help!
If you haven't already, I would love if you could be awesome and take a minute to leave a quick rating and review of the podcast on iTunes by clicking on the link below. It's the most amazing way to help the show grow and reach more people!
Leave a review for Meron's podcast!
Affiliate Disclosure: Please note that some of the links above are affiliate links. There is no additional cost to you, and I will earn a commission if you decide to make a purchase.