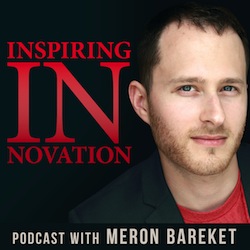 From Almost-Bankrupt College Dropout To Amazing Success – The Incredible Story of Rand Fishkin
In this episode of The Inspiring Innovation Podcast, I am very excited to share with you the amazing story of co-founder and CEO of SEOMoz — Rand Fishkin .
Today SEOMoz is one of the top SEO software companies online, and has been receiving 2.2 million visitors every month and including 150,000 active & participating visitors. The Ultimate goal for SEOMoz is to spread the idea of openness around marketing. The company also wants to share the power and value of not just SEO but also other marketing channels such as social media marketing, content marketing, email and conversion rate optimization.
But things weren't always that great. Not so many years ago, the company and its founders have accumulated debt of nearly half a million dollars, and found themselves chased down by collectors. This is where the truly amazing entrepreneurship story starts. From rock-bottom, Rand managed to build an empire.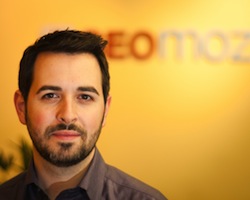 I always wanted to sit down with Rand and chat, and it's a great honor to have been given the opportunity. His ability to create such an amazing turn of events, while maintaining noble principles such as transparency, authenticity, exceptionalism and more (that will be covered in the interview) — is what makes SEOmoz so special, and considered to be one of the best workplaces in the world.
In this episode you'll discover
How Rand got started at the age of 12
Why Rand Fishkin started to study finance and not something related to his field of interest
Why Rand dropped out of college two classes before graduation
What mistakes Rand and his mum made that drove the family business into a $500,000 debt
How they turned it around, and made it a successful company, now generating over $22.3M in revenue
What kind of content you need to write to rank well on Google
What kind of people will make you and your company successful
What keeps Rand inspired, and how long he plans to stay with SEOMoz
Why he admires Bill Gates
What's The TAGFEE Code, and why should you adopt one
Items mentioned in this episode include:
Don't Miss an Episode! Subscribe Below:
Using something else? Copy this address:
––– http://www.meronbareket.com/feed/podcast/ –––
Rand's marriage proposal (on national TV!) and the response
The Proposal
The Response!
I Need Your Help!
Thank you all for checking out this episode of the Inspiring Innovation podcast!
If you haven't already, I would love if you could be awesome and take a minute to leave a quick rating and review of the podcast on iTunes by clicking on the link below! It's the most amazing way to help the show grow and reach more people!
Leave a review for Meron's podcast!
Thank you again for your ongoing support.
Stay awesome 🙂
Meron
[spoiler title="Episode 002″]Still in progress, please come back later! [/spoiler]