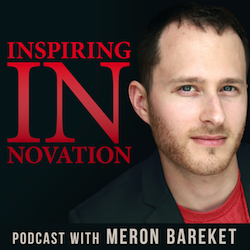 Are you one of those that followed the "norm"; study well, get a well-paying, secure job — and are now feeling trapped, unhappy, and unfulfilled? Maybe you're even hating it? (Hey, I did!).
Do you ever wonder if you got what it takes to be an entrepreneur? I mean, isn't it something you're either born with or not?
If you have doubts about you becoming a successful entrepreneur, today's episode is for you, especially if — right now — you have a well-paying job in some company that others consider "safe", and all you want is OUT.