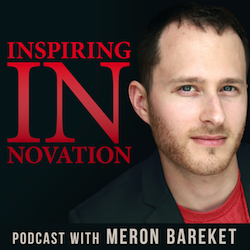 How To Become A Bestselling Author By Watching TV
Today's guest on the Inspiring Innovation Podcast is Sean Platt. Sean has revolutionized electronic book publishing over the last two years, became bestselling author several times on Amazon and most importantly — is making a living from something that he truly loves doing. Without formal writing education, Sean is an amazing example of innovation.
His first book was rejected by the publisher. That's where most writers stop, but for Sean it was only the beginning. He immediately went online and opened a blog where he started writing. Through that blog he met  his business partner David Wright and together they created the Collective Inkwell —  the home of their collaborative work. They adapted the business model of TV series such as 'Lost', 'The Walking Dead' and other series to digital books. Specifically speaking – creating episodes and seasons, and releasing on a weekly schedule.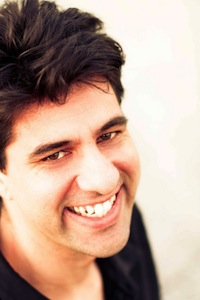 The model has very clear business advantages, as it allows writers to enjoy recurring revenue and get a lot more exposure out of Amazon. But How? Why? Listen to the interview and find out!
In this episode you will learn:
How Sean's favorite TV Series; 'Lost', 'Mad Man', 'Breaking Bad' and 'The Walking Dead' contributed to his books and his success.
Learn about the current Kindle publishing opportunities.
Sean's serialization model – what is it, why is it huge, and how can you apply it to your own business.
Sean's story of success: how he went from 'nobody' to 'bestselling author' in under four years!
What is Amazon KDP and how can you utilize it for your self publishing business.
Why does he release a new book once a week.
Sean's key principles for more consistent and better writing.
The one thing writers should keep in mind to satisfy their ideal readers.
The number one discipline for a writer.
Items mentioned in this episode include:
Sean's Books
Some More Sean Platt Awesomeness
Sean Platt Celebrates Reaching 100 Reviews on new title, Z 2134 – Lady Gaga Style

Don't Miss an Episode! Subscribe Below:
Using something else? Copy this address:
––– http://www.meronbareket.com/feed/podcast/ –––
I Need Your Help!
Thank you all for checking out this episode of the Inspiring Innovation podcast!
If you haven't already, I would love if you could be awesome and take a minute to leave a quick rating and review of the podcast on iTunes by clicking on the link below! It's the most amazing way to help the show grow and reach more people!
Leave a review for Meron's podcast!
Thank you again for your ongoing support.
Stay awesome,
Meron
Disclosure: Please note that some of the links above are affiliate links. There is no additional cost to you, and I will earn a commission if you decide to make a purchase.
Transcript
Continue reading IIP 007 : How To Write An Amazon Bestseller EVERY Single Week, With Sean Platt