Blogging. Is it dead, or is it still a viable business strategy?
For the mighty goal of answering the question above, I'm joined by Yaro Starak. Yaro is one of the most famous bloggers out there, and has branded the term "live the laptop lifestyle". Over the years, he has helped thousands of people launch successful businesses. All of which, had a blog as their core.
Yaro consistently makes $10-40K a month from his blog, which is now set on auto-pilot. Starak still puts in a few hours a week into it, but even when he doesn't – business continues as usual.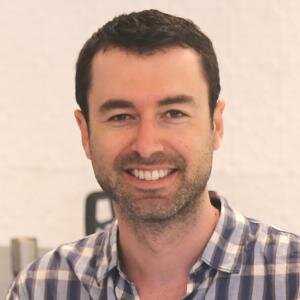 In today's episode we discussed how to choose a market with buyers, find your unique selling proposition, and offer your first product. Click play now:
How To Start A Successful Blog – Episode Highlights:
Is blogging still a relevant business building strategy in 2015? (01:10)
How to validate that there's money in the market you're considering? (03:25)
Figuring out the language your target audience will resonate with (04:25)
Creating your first product when you have no customers, no list, and no money (05:40)
Should you be using paid traffic? (08:50)
What you need to do to get noticed (10:05)
How Yaro learned to be less negative, and why it's crucial for your success to do the same (14:06)
Skills every blogger needs to develop (19:15)
How to get unstuck (20:10)
Ask yourself this question, and you will stop quitting, and start winning! (21:36)
What should your content product include? (23:29)
Get Yaro's book – Blog Profit Blueprint – in PDF and audio format… for free! (25:33)
Mentioned Resources
I Need Your Help!
If you haven't already, I would love if you could be awesome and take a minute to leave a quick rating and review of the podcast on iTunes by clicking on the link below. It's the most amazing way to help the show grow and reach more people!
Leave a review for Meron's podcast!
Affiliate Disclosure: Please note that some of the links above are affiliate links. There is no additional cost to you, and I will earn a commission if you decide to make a purchase.