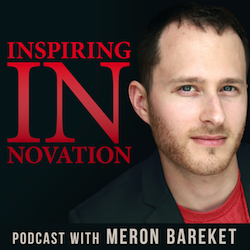 Are you fed up with living a normal life, but the life of your dreams is beyond reach and seems impossible to have?
What if you could do the impossible?
Today we are joined by the man behind 'The Blog of Impossible Things', Joel Runyon. A few years ago, out of work (again), he started a list of things that were impossible to do and achieve – and did them anyway.
This exclusive and truly inspiring interview takes us through the different reasons why people see uncomfortable situations as obstacles rather than opportunities and creating a mindset shift that will push you to do something you want to do and just do it.
Take away life lessons, mental conditioning, cold shower therapy (see below!) and different ways to do the impossible. Get valuable insights and tips on how to push through the barriers that stop us from living a great life.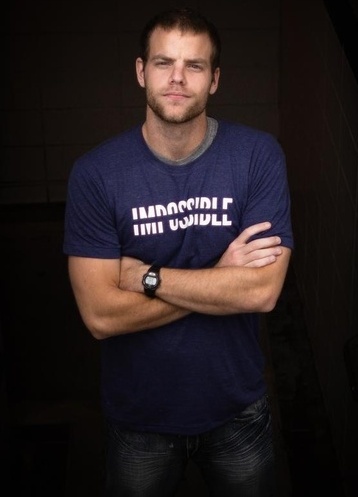 Step away from having an average life. Join us in today's episode and learn how to do the impossible – only here at Inspiring Innovation Podcast, your weekly backstage pass to success. There's also an awesome giveaway!
Episode Highlights:
From UPS driver assistant getting chased by dogs to doing the impossible and living on your own terms.
How to control your story, and use failures to your own benefit
Why you shouldn't do anything where success is guaranteed
Cold shower therapy – what is it? Why should you care? Has Joel lost his mind?
How to expand your comfort zone and why it's crucial
Our impossible giveaway
Joel's challenge to me – to take 30 freezing cold showers. See video below to find out if I accepted the madness (and why?)
Items mentioned in this episode include:
Don't Miss an Episode! Subscribe Below:
Using something else? Copy this address:
––– http://www.meronbareket.com/feed/podcast/ –––
Become an Inspiring Innovation VIP Founding Member
The Inspiring Innovation VIP member club has opened up, and the founding members that join now will get a lifetime free membership. The club will give you:
Direct access to the show's guests. You ask them anything you want – they answer on the interview.
Exclusive episodes, content and tools
Early access to the weekly episodes.
Imagine being able to ask people like Pat Flynn, Dane Maxwell, and Joel anything you want, and have them personally answer you. If you're interested, hurry up to make sure you will be part of the founding members wave. Join here.
Stay awesome,
Meron
Disclosure: Please note that some of the links above are affiliate links. There is no additional cost to you, and I will earn a commission if you decide to make a purchase.
Transcript
[spoiler title="Episode 029″]Still in progress, please come back later![/spoiler]