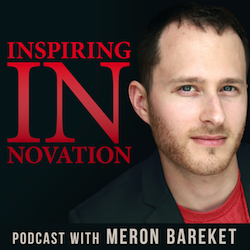 How to empower thousands after hitting rock bottom?
What does creating a fitness bootcamp had to do with it?
For someone who's been battling against clinical depression and obsessive-compulsive disorder for most of her life, Amy Clover rose above all of that and had become a truly inspiring individual – all in today's exceptionally, lesson-filled interview.
With a mission to empower and help other people overcome the challenges of facing depression, which is keeping them from living a better and prolific life, Amy started the successful and prolific blog – Strong Inside Out – where she chronicles her experiences and advice with her own, unique voice.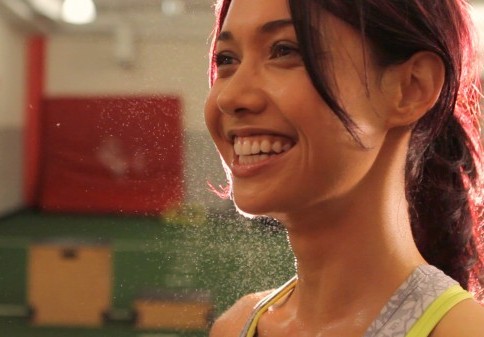 In this interview, Amy shares her compelling story that propelled her to become an advocate for fighting against psychological ailments and eventually becoming a fitness trainer, which gave way to conceptualizing the 30×30 Project that is happening in 30 cities across Canada and the US, and was funded by the online community itself. Becoming a trainer also became Amy's source of income – and inspiration.
The 30×30 Project supports TWLOHA (To Write Love On Her Arms) – a non-profit, charitable institution that assists those who are struggling with depression, self-injury, suicide and substance abuse – something Amy wished she had before.
A firm advocate of health and fitness, learn how Amy used workouts with the right reasons, to cope with stress and help others do the same.  Find out what and who inspires her, her top tips for creating a blog that changes lives, and more – only in the 30th episode of Inspiring Innovation Podcast episode — your weekly backstage pass to success!
Episode Highlights:
How Amy Clover went from absolute rock bottom (mental ward after suicide attempt) – to becoming a source of hope and inspiration to thousands.
How focusing on the benefits you give to others helps overcoming the hardships along your way.
The real benefits of working out.
How Amy raised $18,000 (!) on IndieGoGo for her 30×30 campaign – and what it was all about?
Amy's tips for starting a blog that changes lives.
How nutrition affects your mood and productivity.
Why you should attend events like NMX or WDS
Items mentioned in this episode include:
Don't Miss an Episode! Subscribe Below:
Using something else? Copy this address:
––– http://www.meronbareket.com/feed/podcast/ –––
Become an Inspiring Innovation VIP Founding Member
The Inspiring Innovation VIP member club has opened up, and the founding members that join now will get a lifetime free membership. The club will give you:
Direct access to the show's guests. You ask them anything you want – they answer on the interview.
Exclusive episodes, content and tools
Early access to the weekly episodes.
Imagine being able to ask people like Pat Flynn, Dane Maxwell, and Amy anything you want, and have them personally answer you. If you're interested, hurry up to make sure you will be part of the founding members wave. Join here.
Stay awesome,
Meron
Disclosure: Please note that some of the links above are affiliate links. There is no additional cost to you, and I will earn a commission if you decide to make a purchase.
Transcript
[spoiler title="Episode 030″]Still in progress, please come back later![/spoiler]