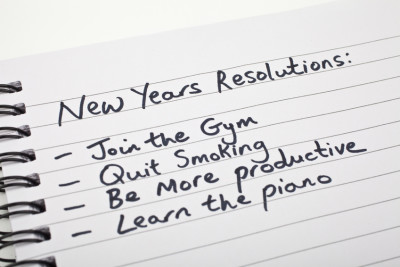 The time has come. After mapping the mistakes I made in 2012 and creating a checklist for better new year's resolutions, the time has come to reveal the plans for the coming year. So without further ado – here we go:
Magazine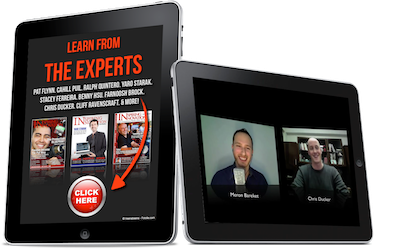 Objective: I'm making the Inspiring Innovation magazine an even bigger success in 2013. (Notice the positivity + present progressive tense.)
Key Results:
Grow my subscribers base to 30,000 (65% monthly growth rate).
Interview all top 20 leaders of the solo-preneurship world.
Get listed in Apple's top #5 Business & Investment magazines ranking of the US Store (see how detailed that is?).
Get 2-3 sponsorship deals summing to $100,000.
Personal Brand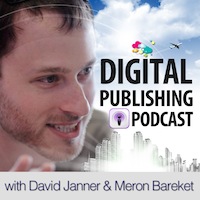 Objective: I'm creating my personal brand in 2013 by maintaining an active blog, two weekly podcasts and social media outlets.
Key Results:
50,000 podcast episode downloads for each podcast.
30,000 addresses in mailing list (including mag subscribers).
10,000 Twitter followers.
5,000 Facebook fans.
E-commerce Book series
Objective: I'm co-authoring an e-commerce how-to book series to help people create their first passive income stream while still working at their day job.
Key Results:
Release at least one book each quarter.
Reach a total of 50,000 book downloads from Amazon.
Create an e-commerce business generating an income stream of $1000 per month as proof of concept for readers.
Inspirational App
Objective: I'm creating a social app that will encourage hundreds of thousands of users to take massive actions every day to reach their highest human potential (credit on the term goes to my friend Phil).
Key Results:
Find a partner in crime for this project by the end of January.
App should hit the App Store by June.
Reach 200,000 users by the end of the year
Time management
Objective: I'm drastically improving my time management. This December I created a system to make sure I have a working process,  instead of just putting off fires all the time. It combines the pomodoro technique (to make sure I'm being efficient with my time), monthly planning, and simple measurement of the performance.
This also defines the actions that I'm taking throughout the week for all of my objectives, and guarantees I'll always have an action plan.
Key Results:
I will be held accountable by creating a section on the site that will be updated daily with my KPIs (Key Performance Indicators) results: How good was my time estimation, and how many pomodoro units have I completed.
Complete an average of 70 pomodoro units per week.
Have an average of -10% – 10% estimation error.
Complete less than 300 pomodoro units on Fridays and Saturdays (that means working less than an hour and a half on weekends) — representing both sanity and successfully completing tasks during the week!
Gaining Health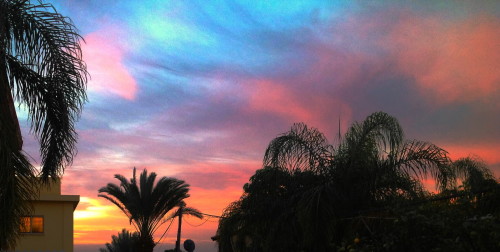 Objective: I'm gaining health by keeping better eating and living habits.
Note: Key results could be an improvement in heart rate or loss of weight, but I'm not doing this for a specific result. Instead of results, here are the actions I resolve to take:
Key Actions:
Walk an average of 15,000 steps per day.
Avoid white carbs (sugar, white flour, potatoes, etc.).
Go through the 10 minutes daily invigorator routines every single day.
Take a 1-hr walk outside every day.
Mindset
Objective: I'm maintaining my inspired, optimistic and positive massive-action-taking attitude this year.
Key actions (mindset is not measurable):
Listen/watch/read inspiring & professional content every weekday.
Attend 3 conventions and connect with similar minded people.
I will not share my dreams too early (why not?)
Take at least one massive action every day.
Get a business coach by the end of Q1.
Julie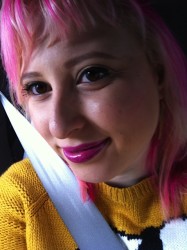 Objective: I'm dedicating more time to my loved one, Julie.
Key Actions:
1. Tuesday = date nights.
2. Go on a trip once a month.
3. Spend quality time together every day.
Experiences & Good Times

Objective: I'm making sure that I enjoy my life and not dedicate it solely to my hard work.
Key Actions:
1. Check 20 things off my bucket list this year.
2. Spend at least 1 weekend each month with friends and/or family.
3. See 3 great music performances.
So there you have it! These are my resolutions for 2013. What do you think?
What are your resolutions? Share some in the comments section. It'll keep you accountable!