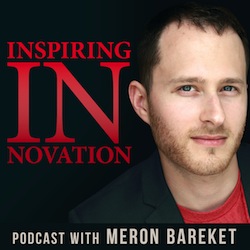 With #1 Outsourcing Expert – Chris Ducker
In today's episode you will find out how you can successfully become more productive and achieve more in less time by outsourcing. Does outsourcing really work? Well; I was able to switch from running a digital magazine as a full-time job, to running a digital magazine, this podcast, the Digital Publishing Business Podcast, and several other projects that I still can't tell you about — all at the same time, while working less.
The secret? Understand how outsourcing works. The pros and cons. Understand how to utilize it correctly and most importantly – find GOOD VIRTUAL ASSISTANTS! Which is exactly why it seemed appropriate to summon Chris Ducker for today's episode.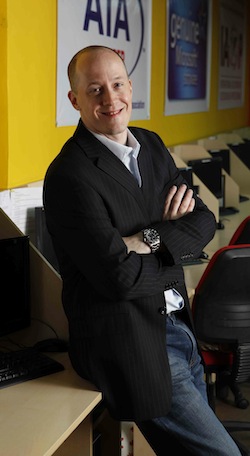 Chris is one of the coolest entrepreneurs out there (and he's British!). He stumbled upon the opportunity of creating Virtual Staff Finder (a clever match-making company that bridges the gap between entrepreneurs and VA's) by chance, but took the bull by the horn and made it an amazing brand. For most professionals today, when they think 'outsourcing to the Philippines' — they think 'Chris Ducker'.
21 Questions You MUST Ask Your VA
This episode is not only about the inspirational success story; it's also very practical. We will discuss the 21 questions you NEED to ask a VA when you interview them for a job. We will talk about the different types of VA's, the different salaries, the pitfalls, misconceptions and common mistakes. By the end of this episode, you'll be ready to hire your first VA (or second, or third… :-))
In this episode you'll discover:
Chris Ducker's success story – how he went from working for the worst micro-managing boss ever, to starting a call centre business in the Philippines
How The 4 Hour Work Week movement (Tim Ferriss's bestseller book) created an amazing gap in the market, and how Chris solved this burning need
Entrepreneurial lessons from Chris – how to handle failure, manage time and invest it well
What makes Filippino VA's superior to others
How can a VA help you RIGHT NOW!
The actual costs of hiring a Filippino VA
How to easily find a great VA
The 21 questions you must ask when you interview a new VA
The kind of tasks can they VA's can help you with
How to avoid the common pitfalls of outsourcing
Items mentioned in this episode include:
Don't Miss an Episode! Subscribe Below:
Using something else? Copy this address:
––– http://www.meronbareket.com/feed/podcast/ –––
I Need Your Help!
Thank you all for checking out this episode of the Inspiring Innovation podcast!
If you haven't already, I would love if you could be awesome and take a minute to leave a quick rating and review of the podcast on iTunes by clicking on the link below! It's the most amazing way to help the show grow and reach more people!
Leave a review for Meron's podcast!
Thank you again for your ongoing support.
Stay awesome 🙂
Meron
Show transcript
Continue reading IIP 003 – How To Do More, Work Less, And Help A Food-Poisoned Girlfriend: Learn How To Outsource