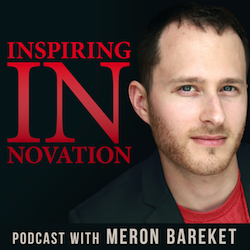 For Lisa Howell, founder of 'Perfect Form Physio' and 'The Ballet Blog', her $500,000 business all started with some lucky circumstances, and a little white lie.
But Lisa's story and interview is much more than a "normal" inspiring-entrepreneurial-story of seizing an opportunity and putting hours over hours into building a successful business.
Lisa was willing to share with us, in the most honest and sincere way, a part of an entrepreneur's life that is rarely discussed in the open. If you often find yourself reading about all these success stories, thinking, "this guy/girl was born for this, but I wasn't", and wonder if you have what it takes to see similar success – today's episode is for you.
Lisa shares the "dark side" of entrepreneurship; fighting fears and doubts, self sabotaging your own success, countless nights of no sleep, and how it all affects you, your close ones, your health, relationships and happiness. And most importantly – how to deal with it, making the required changes to let you really enjoy your journey, and your success.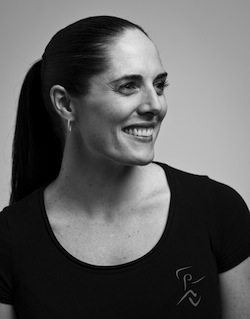 The Beginning
"I've been a healer for my entire life", she tells me.
Growing up in New Zealand, she started massaging when she was 8 years old. She used to take her cousin, who has Downs Syndrome, into the pool and try to teach her how to move, because she saw she didn't move like the other kids.
As a young child she dreamed of becoming a ballet dancer, and she was dancing from a young age. Around the age of thirteen she was told that she was going to be too big to become a professional dancer. Although she never became a professional ballerina, Lisa already acquired many of the characteristics of a dancer; perfectionism, the need to always be in control, and the appreciation of how things are done and look.
When it was time for her to go to college, her father, an art teacher, encouraged her to study something more "scientific" and keep her love of art as a hobby. So Lisa who had, "a burning passion for beautiful things, especially for design", ended up studying physiotherapy.
Lisa felt that there had to be so much more than what she was seeing in the mainstream system, and despite doing well with her studies struggled to find inspiration in what she was doing. After Graduating she took off to Australia, with no specific plans, except for secretly planning to return to NZ to pursue what she thought was her real dream; design.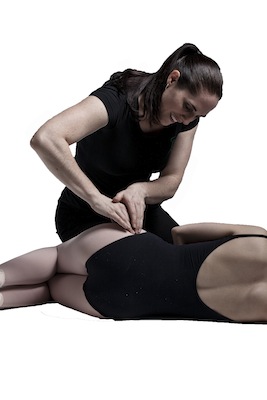 Finding Your Calling And Your Passion
In 2001 Lisa arrived to Australia and was sharing a flat with a friend, a fellow Physiotherapist. This is where "chance" started creating her path to what later became her business and life goal. Her flatmate rang a local clinic about doing their Pilates course, but they had no openings for her. The owner did mention that she was actually looking for a new physiotherapist, but they need to have  a love and passion for dance. Considering her background, Lisa was the perfect candidate. And indeed, she got the job on the spot.
Within six months, Lisa realized that in the combination of the dance arts and physiotherapy (healing), she had found her passion and was finally loving what she was doing.
Working in that clinic Lisa saw many common and recurring ballet injuries. She was doing assessments for young dancers to see if they were ready to move to Pointe Shoes on a daily basis – and kept finding the same issues, problems, and injuries, again, and again, and again. Finally, she asked her boss if she could create a workshop for dance teachers. Lisa figured that by teaching the teachers, they would be better equipped to handle these commons problems. Her boss thought that it was bad idea — her reason being that if teachers were able to do assessments on their own – why would they send in any clients?
So, the idea was set aside, but not for long.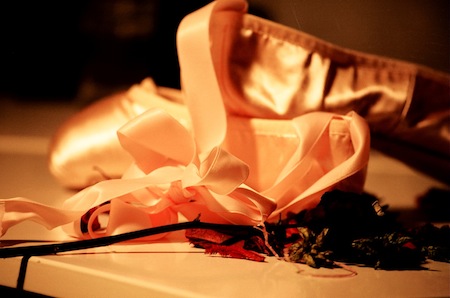 Congratulations, You're Unemployed!
After a couple of years, over-expansion and under-utilization was driving the clinic out of business. When Lisa asked for a pay raise she was turned down. She made a decision to start phasing out of the clinic, and set a goal of working 3 days a week from home treating friends and family by the end of the year.
Returning from a family visit in New Zealand, she came back and after just a week back at work, was devastated when the clinic was suddenly shut down. Although she knew things were not going well, Lisa was surprised, and understandably – freaked out.
She called her boyfriend, an entrepreneur who was on a business trip to Santorini at the time, and told him she lost her job. His reply:
"Congratulations!"
Lisa already had all the insurance, tax work, and other papers ready and set for her extra-room "home clinic". So she contacted all the dance schools she was working with, updated them about the situation and offered her services. She also took a side-job to make ends meet, but within weeks she was fully booked at home. Then "lucky" circumstances found her again: When a friend of hers heard that she had lost her job, she gave her a surprising offer. The friend, a doctor, owned a clinic with another partner who has just recently passed away. She offered Lisa her partner's room within the practice. Lisa took that offer, and suddenly – she had her own clinic.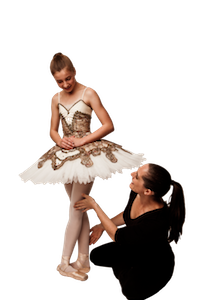 The Little White Lie
As time passed, the new clinic was doing well. Lisa had more patients than she could ever take care of, but still she was frustrated at seeing the same problems over and over again. Her idea of creating something — a guide, or even just a leaflet to give away to dancers to help them learn more — awoke. She wanted to teach all the dances she couldn't treat how to take care of their own body to prevent these common issues. So, she began writing, jotting down notes, sketching, and planning how she could do this.
When she told her boyfriend about her idea, he (having experience in Internet marketing) told her she should make an 'e-book' out of it. Lisa, who only recently got her first laptop (secondhand), had no idea what he was talking about!
When he explained that's it's a PDF file that people will buy on her website – she didn't believe him. "Why would anyone pay for a PDF document?!", she kept asking. But he insisted. He sent her to the 30 Day Challenge; an online course that teaches how to start and market your first online business. There, Lisa learned about keyword research and decided to check if there was a market for her e-book. There was none.
It was a dead-end.
No one in the world was searching for such product.
She called her boyfriend and told him about her research. He said to her, "Lisa, you must have done the research wrong. I already checked it out and it's looking great." (Only years later did Lisa find that this was a 'tiny white lie'; her boyfriend never bothered with checking!) Him being the professional, she agreed, and started working diligently on the book. Being a perfectionist she took her time, trying to make everything "beautiful and right". Finally, he gave her an ultimatum: finish the book and publish it – or we're done!
Days later, with an ugly website that was more appropriate for "the latest diet pill" than a self-respecting physiotherapist, and a digital book that still had a few spelling mistakes – Lisa launched. Her book sold 9 copies at $47 a piece on her first day.
This was a crucial lesson – sometimes, you just have to SHIP. (This reminds me of one of my favorite quotes, by Guy Kawasaki: "Entrepreneurship is entrepreneur + ship. Without shipping, you're not an entrepreneur"). Even though she cringes when she thinks about that ugly sales page, it was the first step to a prospering online business. That book carries on selling steadily till this day.
Handling Competition
While preparing to launch, Lisa was doing some market research, and stumbled upon an American lady that had similar products. She was about to give up, declaring that, "someone else is already doing this!", when her boyfriend told her: "Lisa, make friends with her. Buy all of her products. Learn more about her. She's your ally!".
She did, and that lady, Deborah Vogel, ended up becoming a dear friend and sharing Lisa's book with her entire mailing list. A snowball effect started. Suddenly, people were talking and asking about the book in forums all around the Internet.
Her boyfriend was right: there was a huge hunger and need for her book.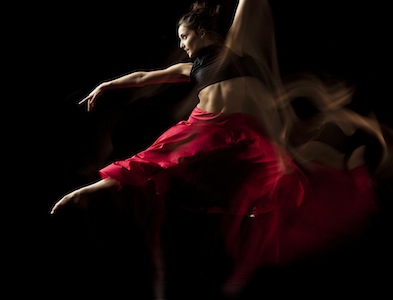 Growing The Business
Although the book was giving the knowledge needed to get dancers ready for pointe shoes quicker and safer, it still stated that a professional assessment was needed before the dancer could be considered ready. Teachers were contacting Lisa all the time, telling her that there were no local physiotherapists or professionals that knew anything about ballet to do the assessments. This was the cue to finally create the product she wanted to create years ago, when she was working at the old clinic: a system for teachers that would empower them to do 95% of the assessments needed — on their own. This was the beginning of her best-selling product, "The Perfect Pointe System".
Over the next few years the business grew; Lisa developed more online products, helping thousands of dancers and teachers all around the world. She opened up another clinic, and now has nine local staff members, five of them physiotherapists. Her team now runs workshops all around the world; New Zealand, Australia, Ireland, United Kingdom, Spain, United States, and more.
Lisa notices that every time she released a new product to the world, she would personally grow to "the next level" in her own understanding and knowledge. The more "secrets" she was sharing with the world via her blog, workshops, and books – the more understanding she gained. Each new product, blog post, and session, got her closer to her ultimate goal of serving as a healer.
During the interview, she mentions a young teenager from Sweden, who was born with an issue that prevented her from walking normally. Her mother put her in ballet lessons, hoping it would help. The ballet teacher gave the teenager Lisa's book. Within months the girl was walking normally for the first time in her life. Those kinds of stories are the ultimate goal for Lisa in her business, and are the reason she is sharing so much information that others keep for themselves.
"While some teachers try to only take care of their own group of students, to make sure that they rise to the top — I don't have one group of students. I have students and teachers that need this knowledge all around the world, and I want to help all of them".
The Dark Side Of Entrepreneur's Life Style
Though considered to be a very successful business owner / entrepreneur, one thing hasn't changed: Lisa was still a control freak, and a perfectionist. While the book was generating a steady income of over $30,000 annually, and the combination of the web part of the business and the two clinics was bringing in together over $500,000 annually, Lisa was crashing. She was never able to enjoy, or even realize, her success. The endless amounts of to do's, administrative support, customer complaints, shipments lost, employee vacations, forms, taxes, insurances… Everything was too overwhelming.
When I met Lisa in August 2012, she couldn't take it anymore.
We met at Ed Dale's mastermind group, in Melbourne, Australia. I still remember how amazed I was when I saw the dissonance between her achievements, and the words she was using to describe them. I was shocked that someone so successful, could not see her own success. That someone who makes that amount of money could be miserable.
I looked at her, and saw so much of my own behavior – the perfectionism, being a control freak. It was the first time in my life that I realized that those traits were not benefiting me, but rather setting me on the same path to despair.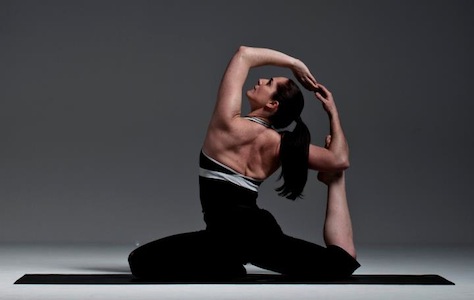 Lessons Learned
Lisa and I talked a lot after that day, and I told her I want this lesson to be shared with you, my readers. This is why the major part of today's interview is a conversation about this beast: What happens when stress is unmanaged? When self-doubts, fear of success, and self sabotage aren't addressed? How can you change that?
For Lisa, every layer of her life was suffering. Relationships, family, health – were all being affected.
First of all, Lisa learned that she had to let go. She has to let others do the work. She had to delegate and trust others to follow through. That was the biggest change for her, and seeing her going through this has inspired me to go through the same process myself.
Lisa re-learned an old forgotten lesson – the importance of systems and of being organized. Systems are the enablers of delegation. They allow you to let go of the control while knowing exactly what results you will get – every single time. They make results reliable while freeing you from running the process.
Other lessons Lisa wanted to share include making time and space to be thankful to people around you; Your family, friends, and close ones, who support you through your journey. Your employees, accountants, graphic designers, VA's, etc. – The people who put their life out to help you build yours. It's easy, she says, especially when times are hard, to forget how much of a role they have in your success, and they deserve hearing, ESPECIALLY in those hard times – your gratitude.
She emphasizes the importance of getting enough sleep (counter intuitive to most aspiring entrepreneurs — let's admit that!) and of taking care of your body; paying attention to your nutrition, fitness and health.
The Future
When asked what her ultimate goal is, Lisa says she wants to see people empowered in their own bodies. People becoming responsible and capable of their own healing. It mostly takes getting the right information to people, she explains. There's no reason for the "common back pain", or recurring injuries. "The body is constantly regenerating, and you have a total capacity to change your body completely, depending on the messages you feed it with".
I can only hope that Lisa's message will reach as many people possible, and inspires others to share their life-changing knowledge with the world.
Evidently, it's also a terrific business model! 😉
In this episode you will learn:
How Lisa built her $500,000 business.
Lisa's lessons and tips for aspiring entrepreneurs.
How the success affected Lisa, and how she got over her fear of it.
The hardships, fears, doubts and self sabotage that every entrepreneur faces.
Why sometimes keyword research and market research is not the right validation.
How a white lie, told by Lisa's boyfriend, led her to this amazing success.
Items mentioned in this episode include:
If you enjoyed this episode
If you enjoyed today's episode, please show Lisa your gratitude by leaving her a comment on this post. Right here. Thanks! 🙂
Don't Miss an Episode! Subscribe Below:
Using something else? Copy this address:
––– http://www.meronbareket.com/feed/podcast/ –––
I Need Your Help!
Thank you all for checking out this episode of the Inspiring Innovation podcast!
If you haven't already, I would love if you could be awesome and take a minute to leave a quick rating and review of the podcast on iTunes by clicking on the link below! It's the most amazing way to help the show grow and reach more people!
Leave a review for Meron's podcast!
Thank you again for your ongoing support.
Stay awesome,
Meron
Disclosure: Please note that some of the links above are affiliate links. There is no additional cost to you, and I will earn a commission if you decide to make a purchase.
Transcript
[spoiler title="Episode 017″]Still in progress, please come back later![/spoiler]