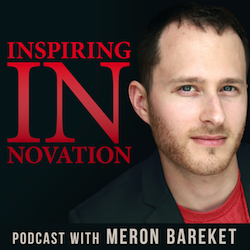 $771 Giveaway + How Would You Like To Earn An Extra $10,000 This Year?
In this episode of The Inspiring Innovation Podcast, I am very honored to share the success story of Udemy as told by my guest, Dinesh Thiru — the Marketing VP of Udemy.
Oh, where also giving away $771 worth of gifts today, so Read on!
Udemy's story began years ago in a one room schoolhouse in a small village in Turkey,  and continues today as a multimillion dollar education marketplace that gives the equal opportunity for everyone to teach and learn online.
In 2012 it became an amazing sensation when the top 10 instructors on Udemy have earned together over 1.6 million dollars. Late in 2012 they announced that 1 of every 4 lecturers on the platform earns over $10,000 annually — from a course that takes 40-50 hours on average to develop.
In this episode you will learn: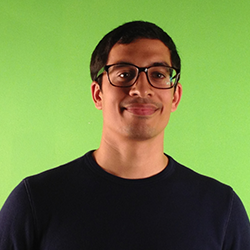 How do you build such a successful teaching platform in a world that sometimes seem to have given up on education?
How did Udemy go so fast from zero users to hundreds of thousands?
How did they get the biggest names to join them?
How did they go from zero income to multi million dollars stream?
And the most important question – how can Udemy help you?
How Udemy established social proof using just one success story.
How can you benefit from Udemy, both as a producer and as a consumer
How to create a successful course on Udemy that will make you over $10,000 this year.
Items mentioned in this episode include:
The Giveaway
To show you how much I believe in Udemy's power, I've selected 4 courses that really helped me become a more successful entrepreneur, and I asked the teachers to donate some spots on their classes to the amazing listeners of the podcast. So here are the courses that you can win a spot in for free in todays giveaway:
How To Participate In The Giveaway?
Dead easy! All you have to do is comment on this page, saying what course interests you. You are only allowed to mention a single course per comment, but you ARE allowed to comment 4 times if you are interested in all 4 courses.
If you are ready to become a better entrepreneur and get free access to these amazing courses, leave a comment now and tell me which course you want to take. The winners will be announced on episode #7 – two weeks from now. May the odds ever be in your favor!
P.S. Make sure you enter your correct email address so I can contact you if you win!
How Is The Giveaway Going To Work?
In two weeks, I will make a list of all the people who chosen each course, and will pick at complete randomness the winners for each  course. As simple as it gets 🙂
$135 Gift To Every Listener – Everybody's a WINNER!
That's right. Udemy have been very generous with us, and allowed me to give each and every one of our listeners and readers a 50% discount on 3 of my favorite Udemy courses:
The discount is only valid till the end of this month, so hurry up! & Thank you, Udemy! You rock!
Sharing the love – gratitude for reviews!
My deepest appreciation to all of you (comment or email me if you want to be removed from the list):
Ms. Sea Rose

Mr. Jobs It
Steve Pyoung
Jeff Mendelson
Vroom1279
Don't Miss an Episode! Subscribe Below:
Using something else? Copy this address:
––– http://www.meronbareket.com/feed/podcast/ –––
I Need Your Help!
Thank you all for checking out this episode of the Inspiring Innovation podcast!
If you haven't already, I would love if you could be awesome and take a minute to leave a quick rating and review of the podcast on iTunes by clicking on the link below! It's the most amazing way to help the show grow and reach more people!
Leave a review for Meron's podcast!
Thank you again for your ongoing support.
Stay awesome,
Meron
Disclosure: Please note that some of the links above are affiliate links. There is no additional cost to you, and I will earn a commission if you decide to make a purchase.
Transcript
[spoiler title="Episode 005″]Still in progress, please come back later![/spoiler]