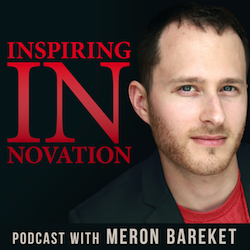 "If you don't take that step, you're never going to be able to do it."
In the 42nd episode of the Inspiring Innovation Podcast, we are joined by Cahill Puil, an entrepreneur and a fitness buff, who shares with us his eCommerce success story — from the initial idea, to making it a life changing reality that's making an approximate $250,000 in annual revenue.
But before anything else, what's the product?
LapDawg is a mini laptop table that is adjustable and can be used on a couch, on your bed or when you are lying down somewhere. It is designed to keep your laptop in a specific angle that will help you use it even when you're forced to lie down while you're sick and have to check your emails or even watch a movie.
"We came up with an idea from a situation. I think that's the way most ideas happen."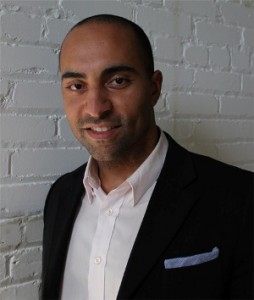 Cahill talks about how they did the research online through various websites, looking for a product similar to what they had in mind, finding none with all the specifics they wanted and eventually going to the Canton Fair in China, the biggest trade fair in the world, to find a manufacturer that can make their idea for LapDawg into a reality.
During the interview, he shares the process of creating a product from the ground up. He talks about how long LapDawg had been running, how long it took from an idea to become a tangible product, and the meticulous process it goes through before the product is ready to hit the market.
He also went on to share what he learned regarding manufacturing and how finally putting the product out in the market actually scared him.
"It's okay to not know. It's okay to be a little bit scared and nervous about it"
Just like most entrepreneurs that are beset with fears, Cahill shares his experience in overcoming his fears in launching a new product into the market, as well as the pains and efforts he took in making sure the product is as he and his partners thought it would be.
He pointed out the importance of knowing your product from the inside out and testing it, which will help market it with confidence. He also added that it's alright to diversify and not to limit yourself to just one niche once you've already figured out the process of going from idea to manufacturing it.
Overestimate. Diversify. Reassess. Test.
By travelling numerous times to China and the South East, outsourcing and importing products for his e-commerce project and small businesses, Cahill and his partners have accumulated quite an extensive knowledge in manufacturing and project management. They learned how to create safe and realistic expectations — expecting 4-12 months in order to break-even before profiting — and having a very conservative estimate to alleviate disappointments and frustrations.
Listen to today's episode for the full story – only on Inspiring Innovation; your backstage pass to success.
Items mentioned in this episode include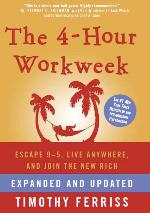 Don't Miss an Episode! Subscribe Below:
Using something else? Copy this address:
––– http://www.meronbareket.com/feed/podcast/ –––
I Need Your Help!
If you haven't already, I would love if you could be awesome and take a minute to leave a quick rating and review of the podcast on iTunes by clicking on the link below! It's the most amazing way to help the show grow and reach more people!
Leave a review for Meron's podcast!
Thank you again for your ongoing support.
Stay awesome,
Meron
Disclosure: Please note that some of the links above are affiliate links. There is no additional cost to you, and I will earn a commission if you decide to make a purchase.
Transcript
Continue reading IIP041: From Idea To Reality – An eCommerce Blueprint